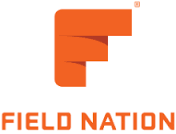 Field Nation, a work platform that connects independent contractors and organizations, launched today its mobile app for Android-based systems.
"The new Field Nation app is faster and easier to navigate, from work order acceptance to completion and payment," said Travis Emslander, Chief Technology Officer at Field Nation. "Now service providers can perform work order tasks in the field as they are completed and respond to new work opportunities in a timely way. Plus, organizations gain real-time visibility and faster response rates to existing and new work orders. It's a win/win for providers and businesses using the Field Nation platform."
Further features of the Field Nation app include the ability to negotiate counteroffers, access to payment history and immediate in-the-field access to new work opportunities.
Potential users can download the Android from the Google Play store. Field Nation's iOS app will launch later in spring 2015.