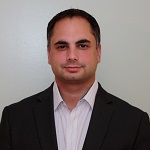 By Raymond Vrabel, Director, Technical Account Management, Continuum

First part of a monthly blog series examining tips on how MSPs can work to break "bad" business habits that they might unknowingly fall into as a result of just wanting to get things done.

As we are about to close out the second month of 2014, most of us in the IT industry have likely come across a print magazine article or an online blog discussing and providing tips on how to make money and/or improve your business operations in 2014.

However, I'd like to take a different approach with this blog series. Rather than provide tips on how MSPs can improve their business from a general revenue standpoint, I instead would like to explore how they can change their business by perhaps starting with themselves, instead, taking a deep-dive into how they can possibly break the cycle of (though not intentional) "bad behavior" traps. In fact, I recently spoke to a Continuum partner who is presenting on this exact topic at our Navigate Partner Conference this September.
When this particular partner and I discussed his presentation, he indicated a few key points, which really got me thinking. For instance, did you ever, as an MSP, ask yourself the following: "Do my customers like me?" or, simply stated: "How well do I know my customers?"
With that being said, sit back and take a moment out of your day to use this checklist, which includes a few questions to get you started when it comes to figuring out how well you connect with your customers:


1.) When was the last time you just reached out to your customers to "check in?" Why not just pick up the phone (or Skype/FaceTime) with your customers on a monthly or quarterly basis just to see how things are going? How's business in general? Are they happy with your overall MSP services? Do they have any pain points that need to be addressed? Maybe it's just a quick check-in to say hi and see how their month is going? Regardless of the conversation, I think it's a wise idea to just check-in and say hi; let them know that you don't just think of them as a column on your spreadsheet.


2.) How is my performance with my customers? Do you really know what your customers think of the services you are providing them? If not, then now might be the time to craft a simple customer satisfaction survey. It doesn't have to be anything involved or time-consuming; there are a few free online form builders out there, such as Survey Monkey and WuFoo, which are quick and easy to use. You can include just a few simple questions, which will allow them to provide honest feedback and relevant, constructive criticism about your services.

3.) Am I really treating all of my clients as though they are actually VIPs? Are you spending enough time helping your customers if an issue should arise, or are you just focused on being the fastest and getting the customer off the phone when it comes to troubleshooting? Customers notice these things and will begin to just not pick up the phone and call if a problem arises because they will begin to dread the process. Instead of heading the problem off at the pass, they will instead just put a Band-Aid on it, and let it go, because they know they will just be rushed off the phone. I have heard stories from partners who have said that they might not be the cheapest as compared with their competitors. However, they have customer retention because of the services they are providing and they take the time to really know their customers and to understand their business needs and pain points.
Don't be afraid to show your clients a little love!


4.) When was the last time I made an on-site visit to my customers? While I realize this is something that most MSPs don't have time to do on a regular basis, what if, for instance, you made it a point to drop by your customer's site say once per quarter, just to say hello, and to see how things are running? In this age of virtualization and all things digital, it seems as though most of our communication exchanges are online or via remote operations. Take a moment to put down your phone, and step away from your email, and just get out there in the field and see what's going on with your customers. Many MSPs run the risk of becoming too remote – make sure you're not distancing yourself too far from your clients.
Raymond Vrabel is Continuum's Director of Technical Account Management and participates in product and service growth initiatives and also manages Continuum's Technical Account Management team which supports over 3,300 partners worldwide. Prior to Continuum, Ray joined Zenith Infotech in 2005 and held several positions including Service Desk Manager, Senior Technical Account Manager and Senior Manager of Service Operations. He currently has over 15 years of experience in the IT industry, specializing in Managed Services, Disaster Recovery and Cloud Solutions.