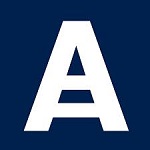 Earlier this week, Acronis announced the release of Acronis Access, an on-premise solution aimed at allowing IT departments to provide secure mobile content management and file sync/sharing. In particular, this new solution keeps control of content in the hands of the IT department.
"The age of one size fits all is over. People have more choices than ever, so it's crucial that IT departments give employees products they'll actually want to use and the flexibility to use the device of their choice," said Anders Lofgren, VP of product management at Acronis. "Acronis Access provides a user-friendly UI and seamless integration with Active Directory®, so both users and IT are happy. Plus the audit log gives IT the oversight necessary to ensure security and compliance."

Some key features of Acronis Access include:
Military-grade, FIPS 140-2 certified encryption module.

Documents can be accessed via end user desktop, SharePoint, NAS, etc.

Access sandbox, through which employees and IT department members can edit documents within the application itself.

Easy-to-use interface.

Integration with Active Directory.

Audit Log feature, which allows the IT Department to see which documents were edited by whom, as well as where they were sent.

Access to the Acronis Policy Engine, which allows the IT Department to create security policies and ensure compliance. In fact, this feature has over 50 security/user permission policies.
Acronis representatives explained that the Acronis Access solution is based on the company's AnyData Technology. Learn more at the site here.