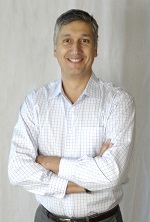 Yesterday, eGuard Technology Services, a Washington, DC-based MSP, reported that it has seen significant year-over-year growth 2013. In fact, this marks the company's fourth consecutive year of revenue growth. eGuard Technology representatives attributed the 2013 results to the addition of new clients, employees and services.
"As it relates to our annual growth strategy, 2013 was a win for us all around as it relates to internal and external successes," said Khaled Farhang, in a press release yesterday. Farhang was recently named to the 6th annual MSPMentor 250 list for his work in the SMB IT Channel, and he presented on a panel session at last year's SMB Nation Fall Conference to discuss best business practices for MSPs.
On the client side, eGuard reported that they added twenty new SMB clients from a variety of markets last year. In addition, eGuard maintained a 95% customer satisfaction rating among its SMB clients. On the employee side, the company said that it saw 30% growth over the past year.
Finally, on services, eGuard added a variety of new offerings in 2013, including cloud, website development and SEO services. In particular, the cloud services brought eGuard a 50% profit increase, a 125% increase in cloud server sales and a 135% increase in recurring monthly revenue. The addition of the cloud offerings came about from a partnership between eGuard and TOGL Cloud, an organization of which eGuard Founder and CEO, Khaled Farhang, is a founding member. The company also began a partnership with eFolder, which allowed it to gain more reach in the industry, as well as to provide a synchronization solution to SMB clients looking to connect remote workers.
For more information about eGuard, please visit their site here.