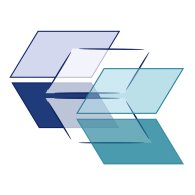 We heard from Ted Hulsy, VP of Marketing at eFolder, that the company has acquired Anchor Box, a startup that is based on providing file sync and share software tailored for MSPs, VARs and cloud providers. According to eFolder, the acquisition will position the company as the only channel-focused vendor that provides a complete solution suite for cloud backup, BDR services, and cloud file sync from a single supplier.
This acquisition also enables eFolder to supply MSPs with a comprehensive and compliant cloud file sync solution that meets the requirements of the IT channel. Together, the combined eFolder and Anchor offering will supply MSPs with:
· An easy to use sync and share solution that delivers users anytime and anywhere access to files, across any device, be it smartphone, tablet, laptop, or desktop computer, or on the web from any web browser.

· Anchor's unique file server enablement feature, which allows partners to take clients' existing legacy file servers and immediately cloud-enable the data.

· A solution with must-have business features, such as end-to-end data encryption, secure file sharing with guest users, Active Directory and Outlook integration, hierarchical policy enforcement, and remote wipe of lost devices.

· Access to key MSP-focused features, such as true multi-tenant management and monitoring, RMM and PSA integration, and full white label branding with wholesale monthly billing.

· Integration with eFolder's massive cloud infrastructure that has proven itself over the years to be reliable, secure, and compliant with regulations such as HIPAA.

· Flexibility to deploy the Anchor software in a client's private cloud, a partner's own cloud, or on eFolder's storage cloud.

· A competitive wholesale pricing model that enables recurring revenue with market-leading gross margins.
Phillip Long, CEO of Business Information Solutions, a Mobile, AL-based eFolder partner is looking forward to the possibilities as a result of the acquisition. "I'm thrilled that Anchor is joining forces with eFolder. We have long been an eFolder partner and we recently just added Anchor to our portfolio. The Anchor software solves key security challenges for our clients, delivers powerful management features that are essential to our MSP business model, and has become a highly profitable new recurring revenue stream for us."
The Anchor solution is available immediately in either private cloud or SaaS deployment options from http://www.anchorworks.com.