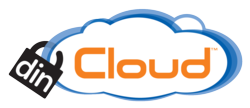 dinCloud said earlier this week that it has hired Barry Weber as CTO. An IT veteran, Weber brings 30 years of IT experience in the retail, financial services, professional services, and high tech industries.
Weber will lead all aspects of infrastructure engineering and future technology development for dinCloud, making him an integral ingredient in the company's strategic direction and future growth. Weber is also chartered with translating dinCloud's business strategy into scalable and reliable service offerings that will ensure the company's leadership in the competitive landscape.

Previously, Weber was President and CTO for T3 Dynamics, where he delivered cloud transformation services and ITIL ITSM process change for multi-billion dollar organizations. Prior executive roles include vice president of information technology for the Barnes and Noble e-commerce division, and CIO of Lieberman Research Worldwide.

Weber fills the CTO position, which was previously held by Mike Chase (aka Dr. Cloud). Chase, who left dinCloud last year, currently works for tamCloud in the same capacity.