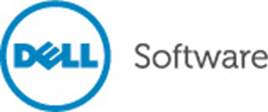 This morning, Dell Software announced the release of AppAssure 5.4. I was able to speak with Michael Grant, director of product marketing, data protection, and Jason Raymond, director of product management, data protection, Dell Software, yesterday, both of whom took me into the latest version updates for this solution.
To start, I spoke with Michael Grant, who explained that he joined Dell in the mid-90s. Michael said that, like many of you, he is seeing a major industry shift in both the amount and importance of data. Today's organizations, particularly in the SMB segment, are bound to be on 24/7 and they need to provide immediate services to customers. "This shift has really exacerbated the SMB problem," said Michael Grant, in an interview yesterday.
In fact, Michael told me recent research found that organizations who incur a data loss are highly likely to be out of business within 12 months. This pressure has forced many SMBs to compromise by either purchasing a solution that doesn't quite meet their needs, but will fit their budgets, or by purchasing something too expensive.
Jason Raymond then explained that AppAssure 5.4 has been developed to help ease this pressure on SMBs. Dell Software spent 1.5 years updating and streamlining its AppAssure solution for this latest release, with a full 6 month testing period. Jason explained to me that this is the longest development cycle yet for the organization, and that this version is designed specifically to offer an enterprise solution to its SMB MSPs. This attention to detail resulted in over 50 new features, including:
Ability to schedule backups up to every 5 minutes.

Fine-tuned Replication, with multi-target and "multi-hop" replications (A to B AND C) available.

Ability to throttle replications and backup speeds to keep bandwidth usage down.

Quick Start Guide and Wizards.

Smart backup and recovery, which is tested during each backup to ensure data is sound enough in the event of disaster.

Advanced data compression and de-duplication.

Expanded support for the following platforms: VMware ESX 5.5, Oracle VirtualBox, UEFI, RHEL 6.5, and CentOS 6.5.
Jason and Michael let me know that AppAssure 5.4 is available immediately from either Dell Software or its Partner Channel.