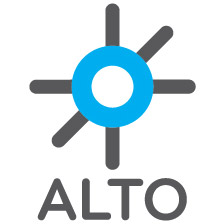 Today, Datto, Inc. announced the launch of a new solution designed to provide both on-site and off-site BDR to SMBs. The new solution, called Datto ALTO, is built to be scalable and affordable.
"We believe that every business, of any size, is entitled to a robust solution to back up their critical business data and insure themselves against costly downtime and extended interruptions in business continuity," said Austin McChord, CEO and Founder of Datto, Inc., in a press release today. "We have built a product that eliminates complex overhead for end users and adds an unmatched level of service through our channel partners and our award winning support team."
The Datto ALTO solution is an image-based backup and disaster recovery program that can backup and virtualize entire systems. Organizations may access the virtualized backups via a VPN connection to their network. According to Datto, this type of backup will cover a lot of bases disaster-wise, to ensure safety of SMB data. Another feature of the ALTO solution is "Bare Metal" backup, by which an organization can restore backups to dissimilar hardware.
The driving force behind the development of the ALTO solution is the growth rate of SMB data, according to a Datto press release. SMBs, who traditionally work with fewer resources than their enterprise counterparts, are seeing a rapid increase in the amount of data stored. For more information about the Datto ALTO solution, please visit the site here.