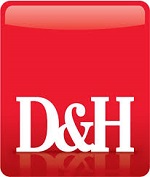 D&H Distributing today announced the start of a major initiative, titled "Make the Move from XP." This initiative is driven by the fast-approaching April 2014 deadline for the Windows XP OS, and D&H has built a dedicated landing page with educational sessions, customer information templates, as well as stats and a comparison chart to help MSPs and VARs advise their customers in the move away from XP.
The educational sessions will be available starting January 23, 2014 and will include one full-length webinar, presented by Bill Hersh, Solutions Lab Expert at D&H, and three short-sessions presentations from Solutions Lab Member, Matt Allison. The session outlines are listed as follows:
XP Migration Webcast: "Opportunity of a Decade: Migrating Customers from Windows XP" D&H's Solutions Lab expert Bill Hersh explains the best ways to transition customers away from Windows XP, and the best reasons why. This includes strategies on engaging customers in the conversation, and information on free tools. Attendees can receive $50 savings on one of several eligible Touch Wins devices, and will be entered for a chance to win an Xbox One console. January 23 - 2:00 - 3:00 p.m. ET
XP Migration Short #1: "Plan Your Migration Ahead with MAP"


This session will review Microsoft's Assessment and Planning Toolkit. MAP is a free, robust evaluation tool that helps VARs create a comprehensive inventory of all desktop and server equipment deployed at a customer's location.
XP Migration Short #2: "Prepare Your Clients for the Move"


D&H provides helpful XP migration tips, including use of Microsoft's Windows Easy Transfer Utility.
XP Migration Short #3: "Making Windows 8.1 More Familiar"


D&H shares simple tweaks and tips resellers can pass along to customers to make a new Windows 8 PC feel a little more familiar, to ease the transition.
"We're genuinely excited about the prospects that the XP migration represents," said Jeff Davis, senior vice president of sales at D&H. "The turnover to more sophisticated technologies will be invigorating, not just for the channel, but for the business community. […]"
To access the various informative templates, stats, charts and educational sessions, D&H customers may visit the Solutions Lab tab at dandh.com.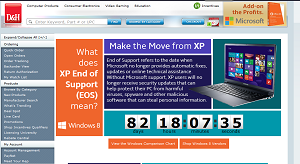 Update: Harry and I were able to secure an interview with Jeff Davis, and he stressed the building sense of urgency surrounding the Windows XP deadline (see the screenshot to the right). He mentioned that the site, launched yesterday, will remain active with the recordings, until mid-2014.

"Many will surpass this deadline and will quickly come to the realization that they need to update," said Davis in an interview today.