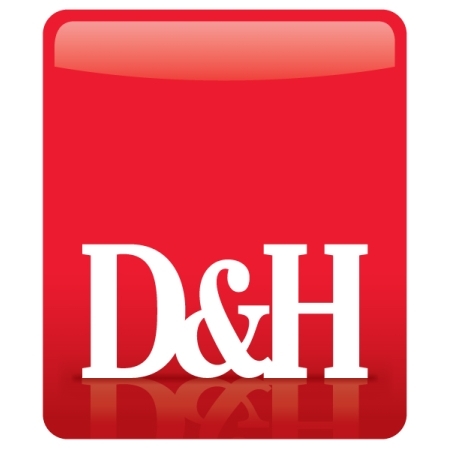 D&H Distributing today announced the agenda and location of its annual Mid-Atlantic Fall 2014 Technology Show, taking place November 5, 2014. This event, the last in D&H's event season, will be held in the Hershey Lodge and Convention Center in Hershey, PA and D&H is expecting to host over 100 vendors and over 1000 attendees, including resellers, dealers and integrators.
The main focus at this year's Mid-Atlantic Fall 2014 show is the Server Refresh Opportunity Booth, a 40x40ft area in the center of the exhibit hall, where attendees can see several racks of running, live servers from Lenovo, HP and Cisco, and pick the brains of well-respected D&H Solutions Lab and Server Specialist Team members. The idea behind this display is to both familiarize resellers with the Microsoft Server 2012 R2 solution, as well as new offerings, like the System X line from Lenovo.
"This opportunity stands to increase business for our resellers at a robust pace, even more so than the XP end-of-service issue has, and is still doing. We hope to prepare our customers on how to prosper from this trend, in addition to presenting state-of-the art solutions in areas like mobility, wireless technologies, business communications, wearables and more," said Mary Campbell, Vice President of Marketing at D&H.
Here's the agenda for the November 5 event:
11:30 a.m.: Registration Opens
12:30 p.m.: Cisco Mega Trends and How They Affect SMB
1:30 p.m.: Intel's World Record Breaking Server Platform
2:15 p.m.: Microsoft Windows Server 2012 and Azure
3:00 p.m.: Exhibits, Buffet Open
3:15 p.m.: HP Enterprise Group
4:00 p.m.: HP PCs
4:45 p.m.: System X Joins Lenovo – Creating New Possibilities for the Future of Your
Business
5:45 p.m.: WD - Know NAS Inside and Out
8:30 p.m.: Exhibits close
Like D&H's other shows, attendance is free for D&H partners, and all attendees get a special price for items on the exhibit hall floor. Please contact your D&H representative for more information. Also, with the holiday spirit fast approaching, D&H has partnered with Ronald McDonald House Charities. Attendees will receive a raffle ticket for every food item donation or every $5.00 they donate. Prizes for this raffle include: an ALPS Mountaineering tent, a Fitbit Flex wireless activity and sleep wristband, or a Ninja Professional tabletop blender. D&H representatives suggest donating cereal, chips, crackers, candy, cookies, microwavable foods, fruit juice, toaster pastries and breakfast bars. All donations must be new and unused.