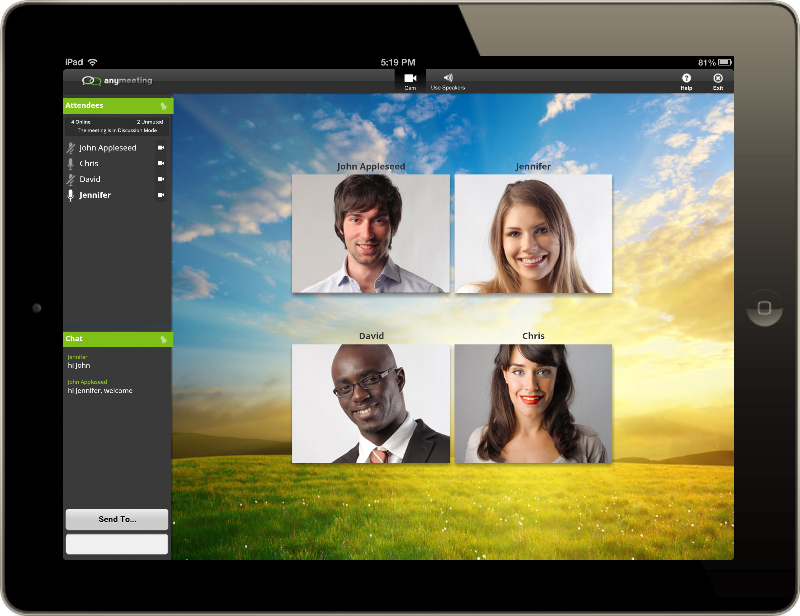 Comcast Business announced today that AnyMeeting, a provider of small business web conferencing, has joined its Upware marketplace. Upware is a suite of cloud-based business solutions that can be purchased and accessed on-demand through Comcast's integrated web portal.
The availability on Comcast's Upware marks the first time that AnyMeeting's full-featured web conferencing solution is available "as-a-service" by a telecommunications channel partner, marking an important milestone in its growth strategy. The companies will work together to offer AnyMeeting, which addresses a complete range of small business needs including six-way video conferencing, VoIP audio conferencing, screen sharing, presentation sharing, recording and mobile access.
"Our research has revealed that small businesses in North America will spend over $1.4 billion annually on web conferencing services by 2016 – up from $560 million in 2012 – representing a 26 percent compound annual growth rate," said Clayton Miller, Associate, AMI-Partners. "The availability of cloud-based web conferencing solutions through channel partners will help drive this growth."
AnyMeeting brings several features to Comcast cloud customers that it has learned are uniquely important to small businesses, such as personalized meeting URLs, social media integration, personal profile pages and PayPal integration to monetize meetings. It's also priced for small business, at less than half the cost of most enterprise solutions.
Upware, which was launched in February 2013, simplifies application management with the convenience of a single sign-on, making access fast and easy for individual users. In addition, business owners can quickly add or remove employees from the system as their business needs change. Plus, users have the simplicity of one number to call for support, management and troubleshooting for everything associated with their Comcast Business Internet service including the Upware marketplace and the software applications themselves.