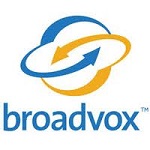 Yesterday, Broadvox announced that it has joined the non-profit community, The SIP Forum. This group is currently composed of leading IP Communications company members, and the goal of this organization is to advance the adoption of SIP-based IP communications services and products, particularly through interoperability.
"We really look forward to partnering with The SIP Forum and becoming active participants in its working groups," said Arnaud Gautier, Chief Marketing Officer for Broadvox. "It is our goal to continue to grow, improve, and make VoIP adoption easier for all, in particular when it comes to IP PBX interoperability. Participation in The SIP Forum will help us do that."
Broadvox also released a six-step checklist for selecting the best SIP provider for an organization's needs. The PDF of this guide can be found here.