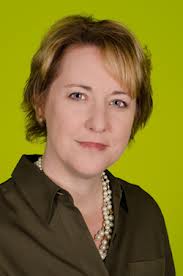 We heard this morning that Margaret Dawson, formerly the VP of Product Management and Marketing at Seattle-based cloud provider Symform, has left her position to take on a new role as VP of Product Marketing & Cloud Evangelist with HP Cloud Services—a start-up within the tech giant's conglomerate.
Via email letter received by SMB Nation this morning, Dawson writes: "Starting Monday, I will be VP of Product Marketing & Cloud Evangelist with HP Cloud Services, a start-up business within Hewlett Packard," she states in the email. "I can tell you that much of the negative hype reported around HP does not match reality. HP has a strong foundation to compete and win in the cloud and is building out the right leadership team, ecosystem, cloud platform and solutions to escalate that process."

"As you know, I have been active in the cloud computing and overall tech communities for many years, and have become an evangelist for the cloud, big data, network security and other areas. I will now be taking this experience and passion to the next level," she continued.

Dawson, who says she will be splitting her time between her current location in Seattle and HP in California's "Valley," added that while she cherished her time and experiences at Symform, this new position was an offer she just could not refuse. "I love the people and technology at Symform, and continue to believe that Symform is building an amazing distributed cloud system that is changing the way we think about storage, infrastructure and community," she writes "This was an opportunity I just could not pass.

Following Dawson's departure, Symform's marketing team will now report to Bob DeSantis, and Mason White, the company's Director of Product Marketing will handle the majority of Symform's marketing leadership responsibilities, she noted.

Stay tuned for more information on this executive move, as SMB Nation will likely want to hear more from Dawson as she settles into her new position at HP Cloud Services.