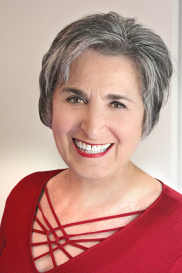 By Joanne Black, Founder, No More Cold Calling, LLC
Technology is fantastic, but it will never replace a great salesperson.
You are the ultimate sales technology! As a buyer, I don't care how your technology works until I know what it can do for my business. The same is true for your prospects and clients.
Over the last 30 years, I've seen technologies come and go. Many of them have contributed to the effectiveness of salespeople, but none of them has managed to replace us. And I doubt this will ever change, because selling is (and has always been) a person-to-person business.