Over a year ago, longtime SMB Nation member and SBSer Kimberly ("The Brain") West complimented me for living life out loud. Recently I touched base with "The Brain" and she told me "LOUDER" so ergo this blog!
In reality, it's all about business development all day, every day for me. While
naysayers might snide this reeks of narcissism, I disagree by asserting I'm just an extrovert with childhood attention deficit disorder (A.D.D) trying to provide for my family, make my mark and have fun along the way. So forgive me if my best business development practices appear to be bragging and boasting. That's not my intent and I'm driven to give back more than I take in the long run.
Everything Helps Everything!
With that confession out there, let's talk business development tactics. I attend, on average, one event gathering per week ranging from well-known technology conferences, technology trade association monthly mixers, monthly user group meetings and IAMCP lunches. I never met a workshop I didn't like (and as an added bonus, many of these events have free food and beverages – which helps the subsistence budget). In Figure 1, I met Lawyer Milloy (former Seattle Seahawks and New England Patriot NFL pro football player – Super Bowl Champion!) at the FootBOTathon coder camp in Seattle at the CenturyLink field events center.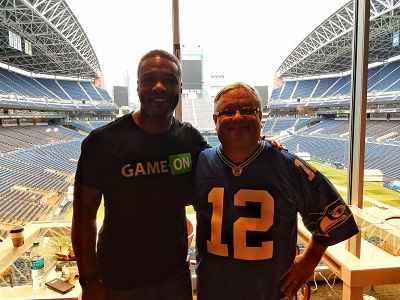 Figure 1: A recent coder camp hosted by Microsoft and GameOn where developer attendees built "bots" in team exercises.
And as you can see in Figure 2, I'm not opposed to a post-5pm Happy Hour to talk good business.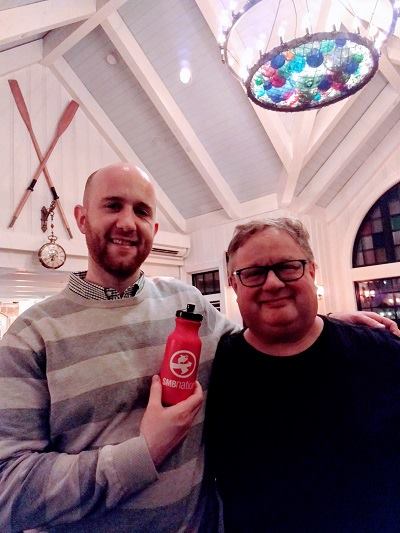 Figure 2: Talkin' business with Jonathan Spouse from DecisiveData where he is an engagement manager. He made the long trek to Bainbridge Island from Redmond.
I also write at least two blogs a week, make a daily social post to Facebook, LinkedIn, Instagram and Twitter. If you are my friend (even frenemy), I'm gonna wish you Happy Birthday on Facebook and often comment affirmatively on your posts.
I am committed to reaching out to *at least* one new (potential) client per day via a telephone call, email and LinkedIn message. My aforementioned all day, every day motion of business development includes multiple extensive daily existing client touches. I host a weekly webinar and give one to two speeches per month as seen in Figure 3. End to end I execute over over 500 separate business development motions annually (divide that into 365-days to see how you have to do at least one thing per day in this new, transformative business world to make it).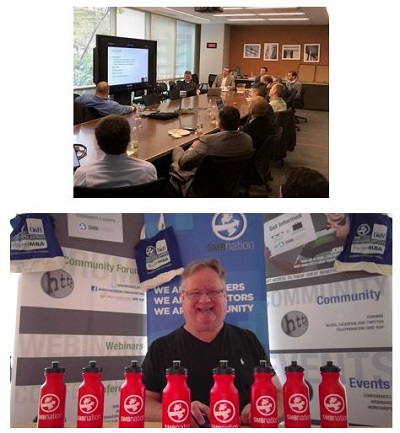 Figure 3: Presenting "MSP Analytics" remotely to the Philadelphia chapter of the IAMCP technology partner group.
So how does everything help everything in business development? It just works if you work it. Consistently. I can tell you that, by analogy, your odds of winning Lotto are greatly enhanced if you buy a Lotto ticket! Seriously, I try to lead by example so hopefully my self-promotion is a form of encouragement for you to get out, market and increase your sales. I'm right there in the trenches with you.
I've seen the opposite in some well-intentioned firms in my orbit. Putting themselves out there just isn't in their DNA. Some are shy and perhaps introverted. But I've found many firms that want to do tomorrow what they did yesterday. Good luck with that.
PS – My A.D.D is my secret weapon allowing for multitasking. Read more about that here in "The A.D.D. Entrepruener" by Matt Curry.