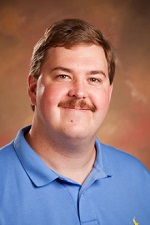 AVG Technologies today announced the addition of Online Backup to their CloudCare solution. As many of you remember, AVG launched their CloudCare platform during the 2012 SMB Nation Fall Conference, and the company has reported high adoption numbers among channel partners.
AVG Cloud Care with Online Backup, or OLB, has been integrated into the existing AVG CloudCare system and can be activated with one click. I was able to speak with Luke Walling, Vice President of Sales and Operations, AVG (pictured) earlier today, and he mentioned that the addition of the OLB option is the first time that AVG as a company has a solution focused primarily on data protection as opposed to "frontline security."
Walling also told me about a few of the features of the OLB addition. He said that AVG CloudCare with OLB leverages partner technology, most notably, the StorageCraft ShadowProtect Bare Metal Backup solution. In addition, the OLB offers SMBs a "pay-as-you-go" pricing model, based on 25Gb units per customer, and there's no special charge for SQL and image data.
Additional features include:
Military-grade security with encryption throughout the entire creation, transit and storage process.

US and UK-Based data centers are ISO9001 and ISO270001 certified.

All data is scanned by AVG AntiVirus before storage.

Users may decide when to do backups and to where (cloud or local).
AVG is currently offering a 30-day trial option of OLB for CloudCare customers.