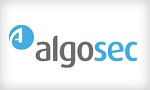 AlgoSec recently released results of a Security Management study. For this study, 240 information security pros, application owners and network ops manager were polled to test the cause and effect of security management on company agility.
The main finding was that 67% of organizations have seen application connectivity issues, including outages, during data center migration projects. Despite this finding, 69% organizations are planning to move to either a public,private, or hybrid cloud. Additional key points included:
74% of respondents said that they 1 week of man hours per year to perform firewall audits. For 46%, this was nearly two weeks' worth of man hours.

48% Organizations are looking to prioritize vulnerabilities by business application, as opposed to network segments or device/servers.

32% of those polled said that they had over 100 critical business applications, while 19% reported over 200 critical applications.
"Critical business applications fuel today's data centers, but security teams lack visibility on how security activities impact the business," said Nimmy Reichenberg, Vice President of Marketing and Business Development, AlgoSec. "As a result, provisioning connectivity for data center applications is time-consuming, severely hampering business agility and increasing the risk of business disruptions and security breaches caused by errors in firewall configuration… and as our study shows, these challenges are magnified when migrating applications or entire data centers to the cloud."
Algosec currently has the full study available as an infographic at the site here.