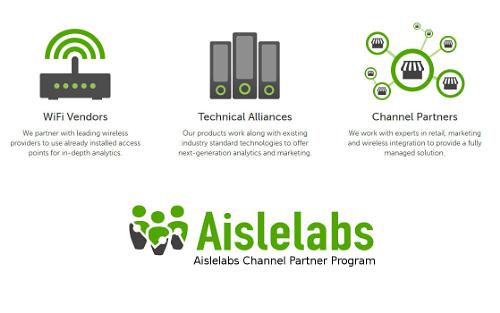 Aislelabs , a leading in-store provider of marketing and analytics programs, announced its channel partner program for service providers including VARs, distributors, technology system integrators, Wi-Fi MSPs, retail consulting firms and marketing agencies.
This partner program is designed to combine Aislelabs technology with partner expertise and knowledge, creating a mutually beneficial relationship.
Aislelabs partners will have access to its cloud based platform for mobile engagement and indoor analytics as well as an Aislelabs training program.
More information can be found here .