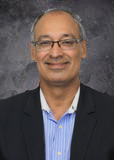 As it enters its next phase of growth, 8x8, Inc. has appointed Vikram Verma as CEO, effective immediately. Former CEO Bryan Martin will assume the role of CTO and will continue as Chairman of the Board of Directors.
Verma, who has served on 8x8's Board of Directors since being recruited by Martin and General Hecker in January 2012, brings more than 23 years of executive experience to 8x8, including President of Strategic Venture Development at Lockheed Martin and Chairman of the Board and CEO of Savi Technology.

In addition, as a member of the 8x8 Board, Verma has been instrumental in working with management to define the Company's strategic plan for continued profitable growth through increased mid-market penetration, global expansion and ongoing investment in innovative unified and mobile communications services.