Story by Jennifer Hallmark, President, SMB Nation -
Small business customers don't fully appreciate all of the new features in Office 365 that can revolutionize their ability to work smarter and faster – and I am not speaking about the obvious "move your office to the cloud" advantages either.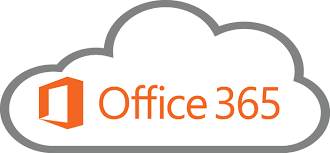 Let me state that this assertion relates to both Office 365 for Business and the Office suite of programs, since they are melding together both functionally and in the way Microsoft is marketing them.
The "move your office to the cloud" advantages are by now well known: work from anywhere, better security, scalable licensing, and automatic upgrades. But beyond those advantages lie some real game changers for small businesses that are often email-centric and don't naturally gravitate to newer online services. Office 365 for business paired with the Office suite are enabling some massive workflow changes that users can get excited about, namely:
• Allowing deep integration with cloud-based software capabilities that take over where Outlook, Excel and Word leave off;
• Through new "add-ins" allowing new capabilities to be accessed directly from the MSFT program currently in use through a cloud-enabled window.
• Connecting Azure Active Directory and Office 365 to web-based software from vendors and from the company's own Azure subscription.
These less-often mentioned elements are driving a revolution. Enterprises are utilizing them to host and implement their large customized ERP programs to reduce user training, increase compliance and drive productivity. Small companies can leverage these features (through Independent Software Vendors) for the same reasons, but they actually have more to gain than enterprises. Using these features in concert with the right software vendor, many small businesses can now successfully adopt new software that in the past might have been considered inaccessible to them in the past, for reasons of complexity or due to the fact that they want to stay in the Office environment. To learn more about how attachedapps can turn your subscription to Office 365 into a power tool, visit: www.attachedapps.com/lp/power-tool/