The effects of technology underlie early twenty-first century global challenges. On the one hand, since the Enlightenment, technology, especially science-based technology, has offered the promise of a better world through the elimination of disease and material improvements to standards of living. On the other hand, resource extraction, emissions of dangerous materials,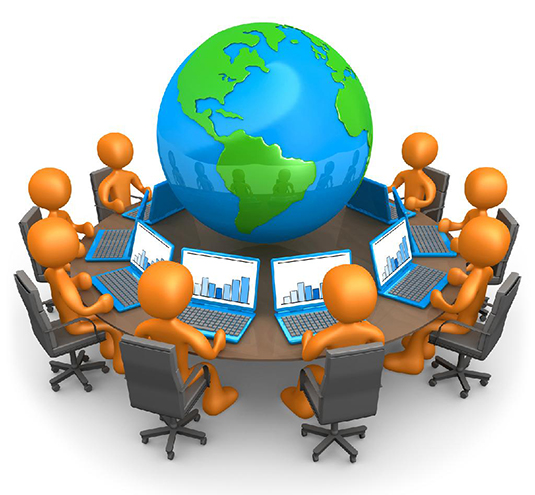 and pollution of air, water, and soil have created conditions for unprecedented environmental catastrophe and have already caused irreversible damage to the biosphere. While the future might promise a vast acceleration of technological innovation, the scale and impact of environmental degradation may reflect this vast acceleration as well.
A related painful paradox is that, despite the ongoing technological revolution, the majority of the world population still lives in abject poverty with inadequate food, housing, and energy, plagued by illnesses that could be easily cured if clean water and simple drugs were made available. Fortunately, a significant number of former "developing" countries are now on the threshold of development, helped by technology transfer and technological innovations that have benefited large parts of their populations. Some countries, such as China, India, Korea, Taiwan, Singapore, and, to a certain extent, Brazil, have followed their own technological trajectories. However, for large populations in Africa, Asia, and Latin America the benefits of technology remain a dream, even if new technologies like photovoltaic cells, cellular phones, and the Internet could help them "leap-frog" towards the twenty-first century.
The Internet has revolutionized the computer and communications world like nothing before. The invention of the telegraph, telephone, radio, and computer set the stage for this unprecedented integration of capabilities. The Internet is at once a world-wide broadcasting capability, a mechanism for information dissemination, and a medium for collaboration and interaction between individuals and their computers without regard for geographic location.
The Internet today is a widespread information infrastructure, the initial prototype of what is often called the National (or Global or Galactic) Information Infrastructure. Its history is complex and involves many aspects - technological, organizational, and community. And its influence reaches not only to the technical fields of computer communications but throughout society as we move toward increasing use of online tools to accomplish electronic commerce, information acquisition, and community operations.
The Internet is the information superhighway; it contains more information than we ever need. When we open our web browser, you get to your home page; from there, you can go to an unlimited number of destinations. Online, you can do just about anything: chatting, gaming, shopping and much more. People can literally spend their whole life on the Internet. They can attend an online school and get an online job. They can pay their bills and invest their money. They can order whatever they need online and have it delivered to them. The quirk is that you can do all that at the comfort of your own home in front of the computer screen. That is what happens when we use the Internet. As a result, the Internet cuts out the social interactions of our lives. With the Internet doing so many jobs for us, we have become lazy and non-social. We often ask questions like why go shopping when the Internet can deliver the products to your door or why go the library to research when you can do the same online. We may lose out on being social, but we save a lot of time. However, we spent the time we saved by using the Internet some more, such as MUDs and online gaming.
The truth of the matter though is that all these things are simply symptoms of our own psyche as a race and if you look at them slightly differently you'll see that many of these 'downsides' actually represent progress and the positive effects of internet use.
Firstly, the accusation that the internet ruins 'real life' relationships is a bit of a misnomer and perhaps what people are forgetting here is that those people at the other ends of e-mails and on social networking sites actually are 'real life' people too. In the case of sites such as Facebook and Twitter, you are actually more in contact with people than you would be otherwise and in fact need never lose contact with anyone ever again. Romantic relationships also benefit from the internet. For example, internet allows long-distance couples to talk every night without paying a ridiculously long phone bill on Skype or MSN, and it even allows them to see each other on the webcam. For those who lack the social skills or the opportunity to meet people in the traditional ways, it can be a great way to meet someone that they might not otherwise. Taking away the 'physical' element to begin with may even make the relationship less shallow and get both parties to visit new and exotic locations.
The Internet potentially reduces the importance of physical proximity in creating and maintaining networks of strong social ties. Unlike face-to-face interaction or even the telephone, the Internet offers opportunities for social interaction that do not depend on the distance between parties or convenience, but rather based on common interests. "People often use the Internet to keep up with those whom they have preexisting relationships". However, they have also developed new relationships on-line. The Internet allows social contact at anytime, anywhere, and any circumstances, it allows people to connect with distant as well as local family and friends, co-workers, business contacts, and with strangers who share similar interests. Extrovert internet users who use the Internet extensively reported more community involvement than those who rarely used it. This might be because the users' knowledge of the world increases and when compared with the rest of the world their local community may not be what they want – so they seek out to achieve this goal by being involved with the community.