Story by Harry Brelsford, CEO, SMB Nation -
We're back! Time to hit the road and bring the bits to YOU! No travel, no hotel and daylong advanced Office 365 and Windows 10 technical content. Over winter and spring quarter, we'll be back in familiar NFL cities plus add a few new destinations.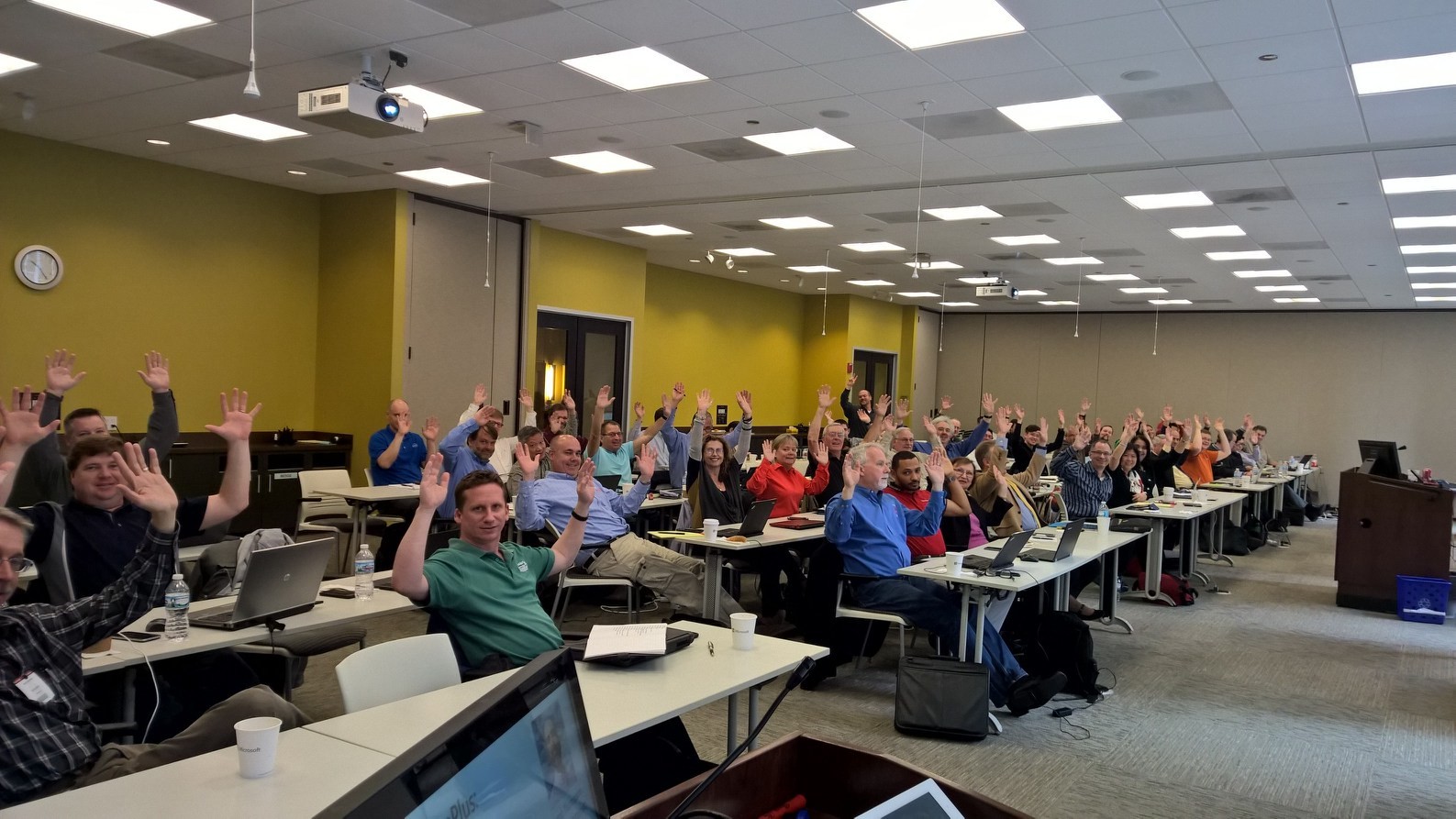 New Year's Resolution
In 2016 it's your chance to recommit to being a life learner. You're in tech and every decade you have to reinvent and start over. Now is that time. So invest one day to discover that our amazing independent content will help you navigate the sheer madness with the technology shift underway.
Assured Outcomes
One thing you can count on is our independent outside view looking in. We take our role as community ombudsman very seriously. You will learn something you didn't know and you'll leave with actionable outcomes applicable at work the very next day. No high-level blue badges babbling mission fit and strategy folks – it's bits and bytes.
The four extended content sessions are:
• Office 365 and Azure Active Directory
• Deliver Existing Apps from The Cloud
• Windows 10 End-to-End Deployment Part I
• Windows 10 End-to-End Deployment Part II
Learn more here: http://2016roadshow.smbnation.com/
Our expert instructor is once again the popular Grant Thompson [http://2016roadshow.smbnation.com/grant-thompson/] – a geek's geek!
The venues we'll visit are:
1. San Francisco, CA (January 26, 2016)
2. Los Angeles, CA (January 28, 2016)
3. Redmond/Seattle WA (February 23, 2016)
4. New York, NY (February 29, 2016)
5. Atlanta, GA (March 9, 2016)
6. Chicago, IL (March 11, 2016)
7. Washington DC (April 12, 2016)
8. Charlotte, NC (April 14, 2016)
9. Phoenix, AZ (July 2016)
Price is Right
As always – we rely on community supporters to underwrite our academic educational outreach. It's worked well and allows you to attend our event complimentary. We do require a $99 deposit where we will charge you if you are a "no show" (without proper cancellation) because we gotta pay the catering bills regardless. Hope that makes sense!
See you soon!