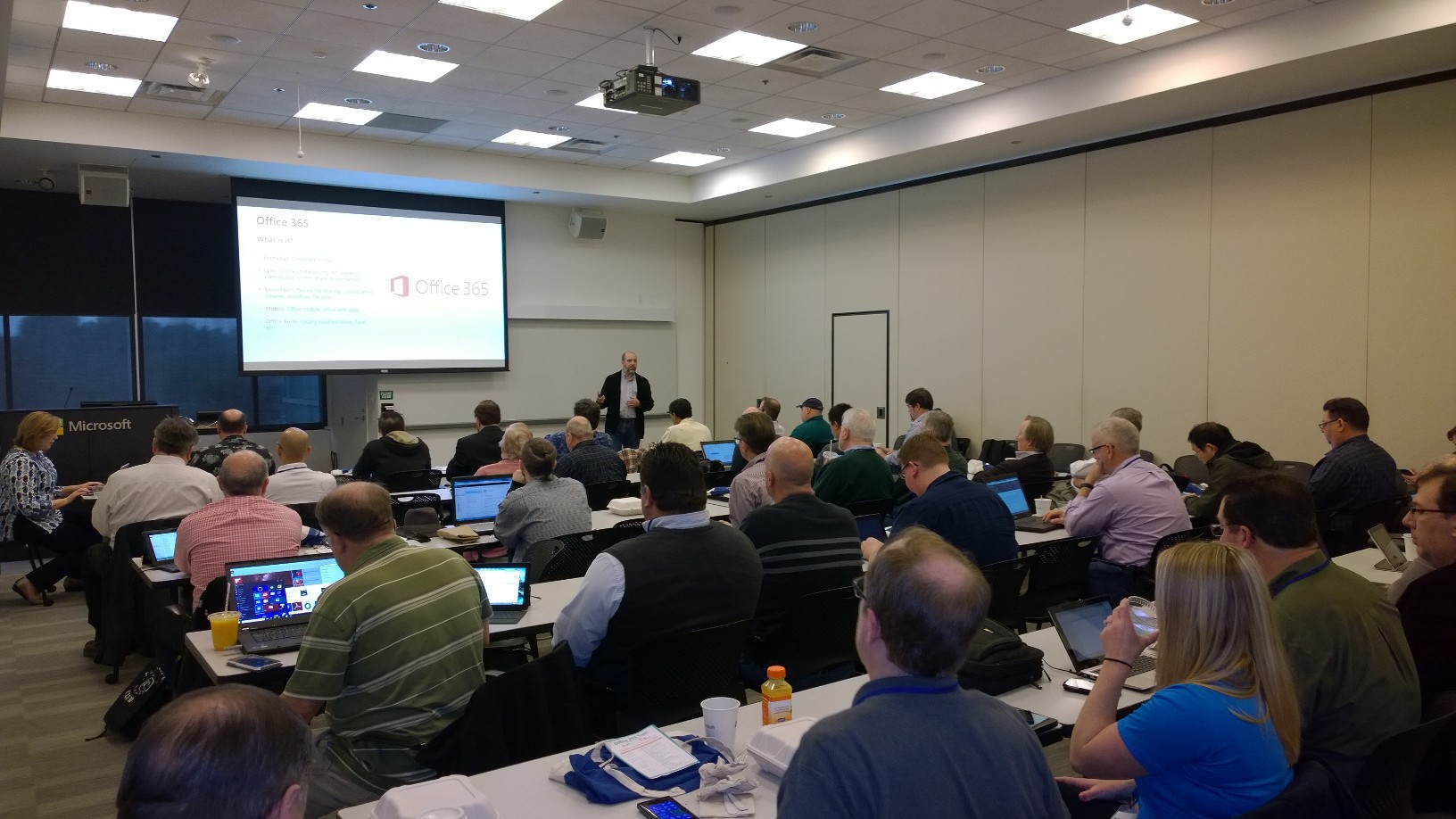 I've written far too many words for far too long preaching about business transformation topics surrounding Office 365. I'm now breaking away from my prepared comments, and the teleprompter, to promote a new way of thinking. Out with the old scare tactics and looking in the rear view mirror. Instead – time to look forward and understand and appreciated Office 365 on it stand alone merits.
If you're with me, there is a community meeting in late February in SoCal (Irvine, CA) where you can endeavor to expand your Office 365 knowledge in a safe, secure and INDEPENDENT environment. It's the Office 236 Nation community meeting tour visiting seven NFL cities. The first two events held in January were amazing and exceeded expectations.
So here is the "411" you need to know so you can attend this event.
We expect an overwhelming response and we are limiting enrollments to 150-attendees so sign-up today. Learn more here: o365tour.smbnation.com.
Who should participate?
Office 365 IT Pros

Office 365 MSPs

Office 365 Consultants

Segments: Enterprise, Government, Education, SMB
What will you learn!
Help form an on-going Office 365 community that is independent and professionally managed so you can accelerate your discovery journey about the amazing Office 365 platform and share your experiences. You will rapidly advance your Office 365 migration, deployment, administration and troubleshooting skills.
Sessions include:
Office 365 Click-to-Run Deployment

Line of Business Apps/Integration with Office 365

Office 365 Licensing

Office 365 Migrations

SharePoint Online & OneDrive for Business 101

The Easiest Way to Office 365

Making Money with clients in Office 365
Speakers include:
Grant Thompson – An independent Hoster with an Office 365 history dating back to BPOS Day One

Melanie Gass – Hosts the "Microsoft Princess" radio show and directs a successful Office 365 consultancy in the New York City-area.

Harry Brelsford – author of 19-books on server technologies and IT Pro consulting,
REGISTER HERE: o365tour.smbnation.com. Read carefully how you can attend complimentary.
Who are we and why are we doing this?
We are long-time community members who don't work for Microsoft and value our independent analysis, research, workshops and community activities. Our intention is to develop a nationwide network of independent Office 365 community groups and meet quarterly. In short, we can tell it like it is and real world Office 365 best practices, something that is difficulty for traditional Microsoft events to accomplish. Learn more about us here:
Thank you for your consideration in participating in our inaugural SoCal Office 365 Community Group meeting, February 26, 2015 in the Irvine area.
Hurry and sign-up here: o365tour.smbnation.com
Please let me know if you have any questions or concerns.