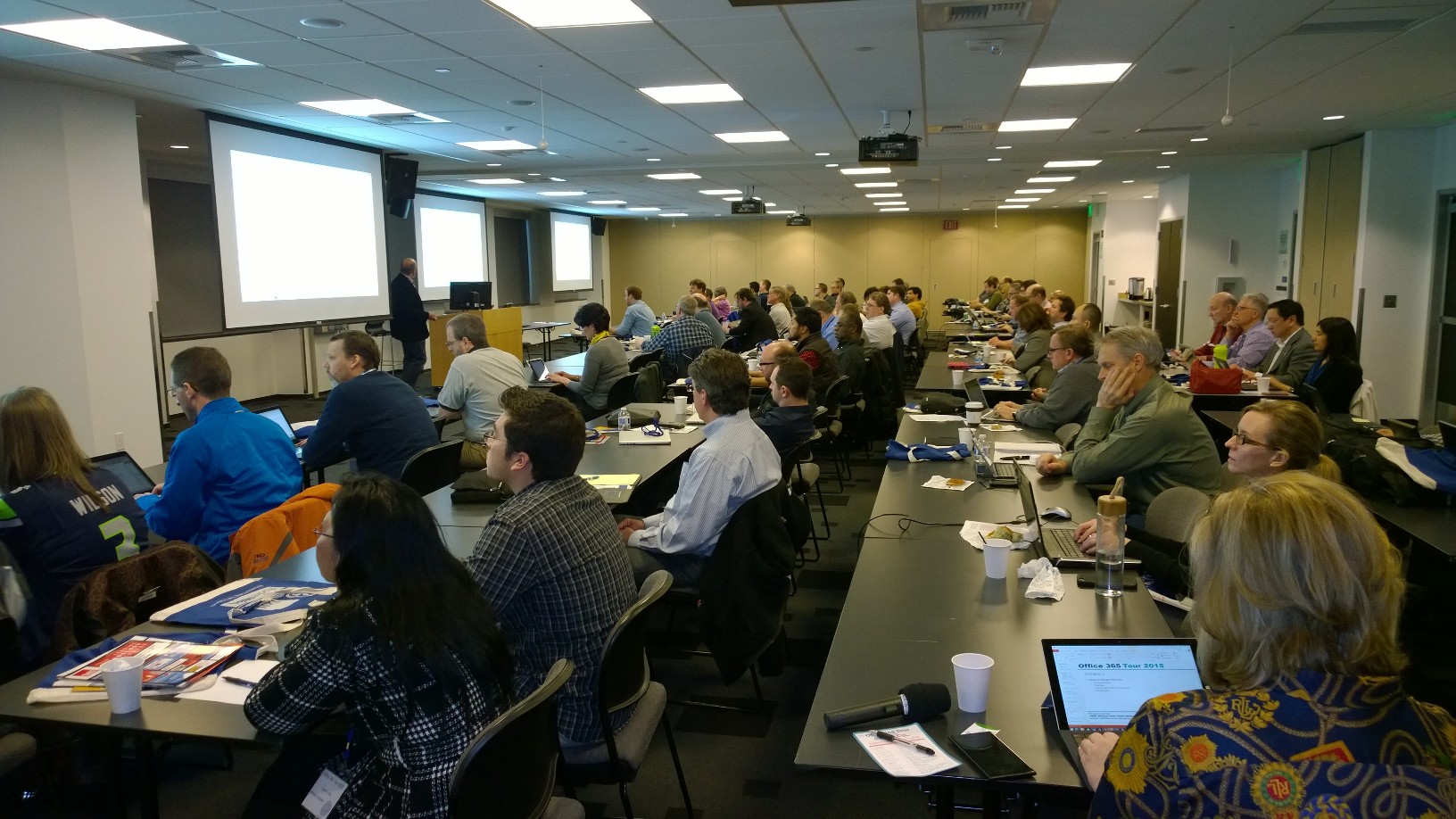 Welcome to new world of Office 365 critical mass. Yesterday at Microsoft Advanta, over 100 IT Pros gathered for the kick-off Office 365 Nation community group workshop. Bright and early, subject matter expert Grant Thompson started with well-received lectures on Click-to-Run Deployments and Line of Business application deployments and Migrations. Later in the day, Melanie Gass delivered speeches on Office 365 Licensing, SharePoint and OneDrive. She concluded later with a "night school" session on how MSPs can make money with Office 365.
The "Best of Show" award went to SkyKick with its audience wowing academic conversation on the hot topic of the day: Office 365 migrations. Other highlights included a largely paperless conference experience where surveys and alerts were handled by a dedicated mobile app.
Feedback is the Breakfast of Champions
It's all good for us to read our own press releases to feel good. But the reality check we want to offer here is the feedback direct from attendees.
"Hello! This is Gene McKelvey, the Purple shirt and tie guy with the perpetual smile.
I just wanted to thank you all very much for the fantastic event you all put on today! This event was just what I needed to think about - you know how it goes, where you get stuck in your usual routine with the same types of activities over and over. Well, this event gave me the inspiration of creativity that I needed to get off my butt and try something different. This was worth the flight up from Tucson, AZ! You all, may you continue to have success, and keep on inspiring!"
Stephen Allen Holt says "Harry Brelsford has put together a great Office 365 tour. Kicked off today in Bellevue, WA! See www.o365nation.com for the schedule"
Next Steps!
There are six cities remaining including Silicon Valley tomorrow (Jan 29) followed by other NFL cities over the next few months. Visit o365tour.smbnation.com to discover more!