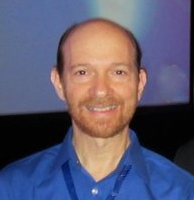 By Bob Vogel, B2Marketing
Hardly a month goes by without the leading news headlines covering a major IT security breach with national – and sometimes international – impact.
But for every big data breach you read about, there are thousands of instances of external and internal cyber-thieves gaining access to information that's supposed to be private and protected.
In fact, according to a recent survey, in the past 18 months, 51 percent of companies said they had at least one security breach. And, in the same survey, 18% of companies said losses from data breaches were more than $500,000 and another 8% said they had losses of more than $1 million.
This presents a big opportunity, and a big risk, for any MSP or IT service provider. If the networks and computers you manage are breached, some of that liability could easily trickle down to you. On the other hand, with the right legal agreements and the right tools, you can protect your clients AND make more money doing it.
The fact-of-the-matter is that many security breaches are the result of too much focus on "the edge" where the networks are connected to the internet, and not enough attention is paid to what happens on the inside. If a "Trojan" attack makes it pass the firewall, then what? Or, if someone from the "inside" decides to go after private company data, what becomes vulnerable then?
A powerful new security assessment tool from RapidFire Tools could help. Called Network Detective Inspector, this innovative hardware/software solution is designed to quickly and easily uncover a wide array of INTERNAL network vulnerabilities.
If you're an MSP or Service provider, simply attach the appliance to your client's network, turn it on, head back to your office and let it do its thing. When the scan is complete, you'll get an email notification. Next, jump into your Network Detective application, open the client site, pull in the scan and run your reports.
In addition to the comprehensive output showing security holes, warnings and informational items, you can also produce a super detailed Layer 2/3 diagram.
And if that's not enough, you can beef up the assessment with the Network Detective Security Assessment module – with or without the Inspector.
Just run the non-invasive (nothing to install) scanning tool on the network and a random selection of PCs or Macs, and in about 30 minutes you'll get:
Security Risk Report

. This executive-level report includes a proprietary Security Risk Score along with summary charts, graphs and an explanation of the risks found in the security scans.

Security Policy Assessment Report.

A detailed overview of the security policies which are in place on both a domain wide and local machine basis.

Shared Permission Report.

Comprehensive lists of all network "shares" by computer, detailing which users and groups have access to which devices and files, and what level of access they have.

User Permissions Report.

Organizes permissions by user, showing all shared computers and files to which they have access.

External Vulnerabilities Full Detail Report.

A comprehensive output including security holes and warnings, informational items that can help make better network security decisions, plus a full NMap Scan which checks all 65,535 ports and reports which are open. This is an essential item for many standard security compliance reports.
Want to learn more? Visit the RapidFire Tools website.