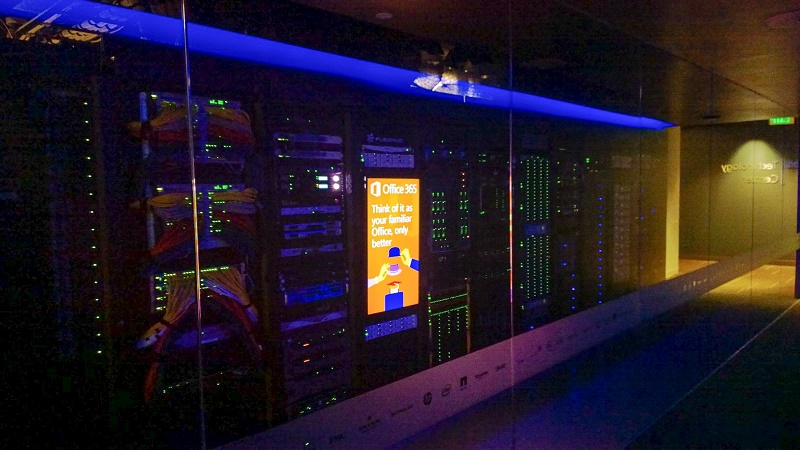 Now it's real. In just 90-days, the end-of-support (EOS) deadline for Windows Server 2003 will arrive. That milestone represents both a threat, and an opportunity. The threat is that, much like Windows XP, you'll ignore the deadline for both time convenience, and the belief you don't have any Windows Server 2003 machines in your portfolio. For MSPs, this is compounded by managing multiple sites and/or should you go hunt down W2K3 Server sites? Part of this deadline arrogance (and ignorance) is based on recent history, where "nothing bad happened" after the Windows XP EOS (ummm…just ask Home Depot how well that worked out).
Clearly, you know the talking points concerning W2K3 Server EOS. Now the opportunity. What are you going to do? There are two realistic migration paths: Cloud (Office 365 for example) and Hybrid IT.
Office 365. Gotta love the undoubtable Big Mo that O365 is demonstrating. In prior blogs, I've covered the Office 365 "numbers". It's truly a no-brainer to look at this as the next big thing in IT. The good news is that we have a "YEAR OF THE MIGRATION" webinar dedicated to this topic in a couple of days. You can join us Thursday, April 16th at 10AM Pacific. Learn more and sign up here: http://www.smbnation.com/webinars. We're featuring Karl Palachuk, author of the swell-received Network Migration Workbook. And as a bonus (and part of the migration motion), we'll turn you on to an effective tool to migrate Exchange-based e-mail from on-prem to Office 365.
Hybrid IT. I believe that there is an on-prem strategy surrounding the W2K3 Server EOS. In reality, there are many reasons (the topic of a future blog for sure) to land on the Hybrid IT solution. Personally accommodating cloud-based e-mail, document sharing/storage/back-up, and line of business apps (CRM) makes sense in a mobile first world. But niches like education having compliance needs for on-prem server security and functionality. Others, such as video agencies, can't realistically off load all digital assets to the cloud. I'll tackle this one another day, in another way.
Bottom line. Join us on April 16th at 10AM Pacific as we discuss W2K3 EOS and associated migration matters. See ya' there!
Sign-up: http://www.smbnation.com/webinars.