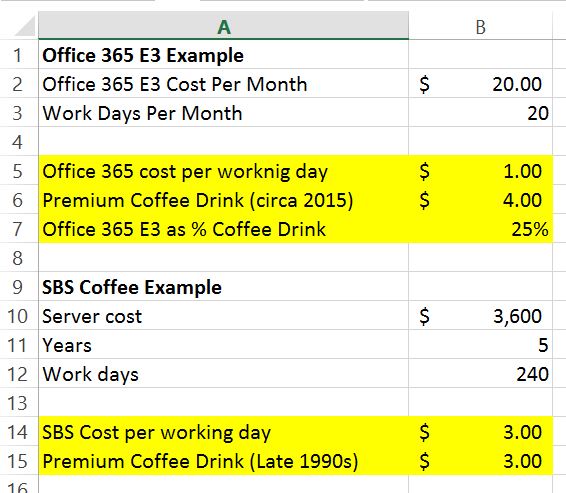 Life on the road breeds great war stories. A couple of years ago, while conducting a 44-city Windows XP Migration tour, I stopped for coffee one morning at a Starbucks. Ahead of me, a customer was a bit "short" in being able to pay for a cup of coffee. Unable to pay the full amount, he asked if he could buy a very small cup of coffee. The lady behind him paid it forward and covered his coffee costs. I guess you had to have been there, but it was both a comical and touching scene.
It got me thinking about pricing out Office 365 E3 and the return of the coffee shop story. First, the current story, and then the back story.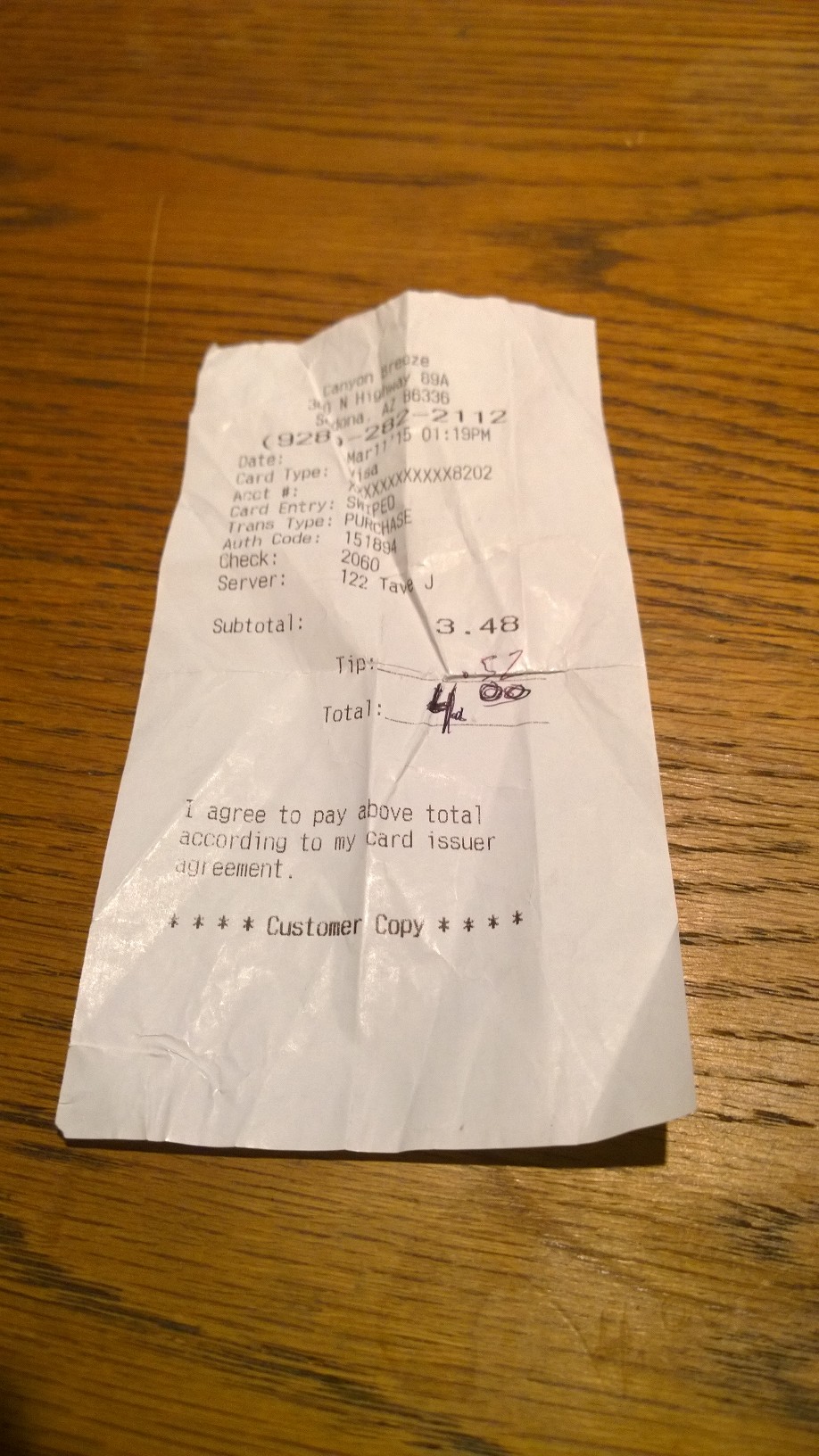 Just the other day, as witnessed by the pic showing my receipt (right), I stopped into the Canyon Breeze Coffee Shop in Sedona, Arizona and ordered a quad espresso. Adding a small tip, the bill was four dollars ($4.00 USD). I consider this an average daily coffee purchase. Assuming twenty (20) working days per month given you need to subtract holidays, vacation and sick time, my monthly coffee bill is $80 ($4 x 20). The cost for Office 365 E3 is $20 USD per month or approximately ¼ (or 25%) the cost of my coffee bill. Ergo – Office 365 E3 is the same price as a very small cup of coffee!
INow the back story.
In the late 1990s, the Small Business Server (SBS) team developed that "Coffee Shop Story" as part of its Sales Excitement initiative surrounding SBS. This was in the era of the "first server" campaign. The idea was that you couple implement the on-premises SBS for the price of a cup of coffee per day. Granted this was a different time and a different computing paradigm of cap ex (versus Office 365 op ex), but the basic example holds. If you agreed that SBS on a modest server for ten users could be implemented for $3,600 with a five (5) year useful life resulting in SBS costing $3/day.
You get the point and it's all laid out for you in the figure herein.