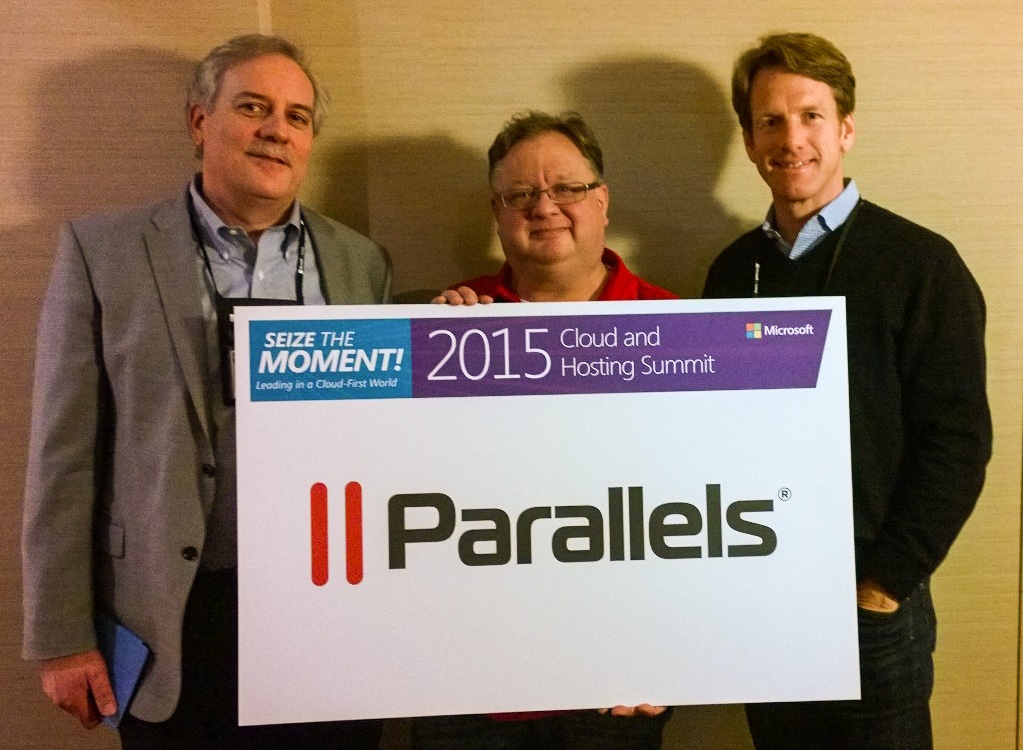 Everyone has had the childhood experience of waiting (impatiently) in a running car outside the house for a parent before you can depart on a journey. I'd offer that's the position Parallels found itself in recently with Microsoft. Instead of waiting for Microsoft to (finally) issue the APIs necessary for Cloud Solution Providers (CPS) to automatically provision Office 365 customers end-to-end, Parallels has innovated a, well, parallel provisioning tool. Announced last week at the respected Microsoft Hosting and Cloud Summit in Bellevue, WA, the solution will have general availability in Q2 2015.
So what is the CSP APS package? It's for Office 365 and IT provides Microsoft CSP partners with a solution for automating customer on-boarding, service delivery, bundling related cloud services and building a reseller channel. It's a big deal.
As a point of reference, the Microsoft CSP program will increase the number of Microsoft Office 365 resellers worldwide. The CSP program requires participating Microsoft channel partners to own the entire Office 365 customer relationship including provisioning, billing, invoicing, support and administration. Parallels proven experience automating Microsoft cloud solutions is a key reason many CSP partners will launch Office 365 using Parallels Automation.
Track record? "Using the Parallels Automation platform, partners have already delivered more than 1.5 million Office 365 and Exchange business class e-mail seats," said Alex Danyluk, Vice President of Alliances, Parallels. "The Microsoft Cloud Solution Provider program opens up a new opportunity for the Microsoft channel – partners who deploy Parallels Automation will be immediately ready to offer new Microsoft CSP cloud services as they become available."
Key advantages of the new CSP APS package:
Automatic APS package updates to the Office 365 APIs as Microsoft issues them.

Plug-and-play APS platform integration eliminates coding and integration complexity and accelerates time to market.

Ability to bundle a wide range of complementary add-on services and tools, as well as other services, including Web Hosting, IaaS and SaaS solutions, such as security, backup and mobile device management, together with Office 365 for greater upsell and cross-sell potential.
"Parallels has been helping operators and hosters automate the delivery of Office 365 since it was launched," said Mark Rice, Operator Cloud Services, Microsoft. "Parallels expertise and platform capabilities can immediately benefit our CSPs through faster time to revenue."
Currently, more than 20 Microsoft CSP partnersuse Parallels Automation. One of those partners, Cobweb Solutions, is using Parallels Automation to serve over 6,000 small and medium-sized businesses, and to manage over 130,000 Hosted Exchange mailboxes.
"We have been using Parallels Automation since 2007 to create integrated solutions that make life easy for our customers," said Julian Dyer, chief technology officer, Cobweb Solutions. "The Microsoft Cloud Solution Provider program allows us to provide direct billing, sell combined offers and services, as well as directly provision, manage and support Microsoft cloud offerings, which is a source of strength to our busy customers focused on growth and stability."