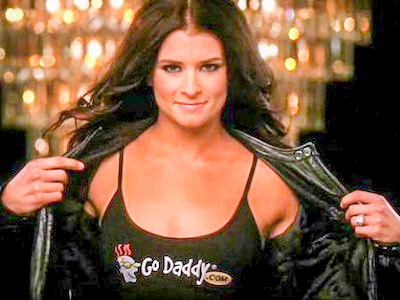 This week GoDaddy is going to join the volatile public equity markets as a listed company via its initial public offering (IPO). It's the natural step for a company that has grown very quickly in the online consumer, small and medium space. It's known for its "chippy" attitude, with its racy advertisements and NASCAR sponsorship. I would offer it's also poised to dominate the Office 365 conversation moving forward in 2Q 2015.
All sins forgiven
As I researched GoDaddy for this blog (for example, here), I found it behaving like many retails facing tech titans. Analysts appear to be giving it the Amazon exemption for cumulative losses exceeding well over a half-billion in the past 36-months. It's clearly a case of investing forward and overall analysts are surprisingly optimistic about its $18/share range. Think of the IPO as a balance sheet angel that forgives all sins and arms GoDaddy to practice the art of war in the battle for Office 365 dominance.
Office 365 Category Killer
So if you agree that the port-IPO GoDaddy will be poised to make Office 365 moves, here are some thoughts:
Affiliate to Partner. GoDaddy already has a well-established low-level affiliate program. With additional resources, it could develop a bona fide partner program. Imagine Joe the Computer Guy in a NASCAR leather jacket! I think an authentic channel program, my hope and desire, could extend its reach and scale quickly.
Economic Efficiencies. GoDaddy has the opportunity to leverage its amazing infrastructure position today. It's built out the capacity to add more fuel to the Office 365 fire very quickly.
Offers and Incentives. GoDaddy is the master of the dollar store-like pricing for Office 365. See my three prior blogs here for gleam insight into this and other GoDaddy-isms.Below the Radar. I'd offer GoDaddy "owns" the small business arena. It's below the interest-level of the larger hosters.
I'm jealous! Darn it – another IPO where I'm not an early employee. Guess my new Tesla will have to wait for another day!
Update: The New York Times just released an article with a follow-up to the GoDaddy IPO news!
"Indeed, executives have described the I.P.O. less as an occasion to raise money than as an opportunity to rebrand the company. Among its changes: Though GoDaddy remains based in Scottsdale, Ariz., it has expanded its presence in more traditional technology hubs like Silicon Valley and Cambridge, Mass." - said article author, Michael de la Merced.