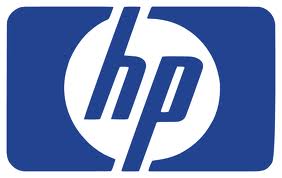 The disruption drumbeat continues to march in the technology community. A day doesn't end without some blockbuster technology news such as a break-up or hack. The sea of change brought by mobility and cloud computing is really playing out. In this contribution, I focus on two recent break-ups and speculate on others. Part One will focus on HP and Part Two will cover my observations on the recent Symantec separation.
HP
I've got to hand it to HP. It's doing something to adjust to the new-new world of cloud computing. But for several years, HP has had its challenges. It took log positions in its server-side, on-premise portfolio starting in the early 2000s. (HP, of course, is a mature company 1939 and has had countless acquisitions dating back to 1958 as seen here).
Compaq (2001/2) which itself had acquired DEC in 1998.

3COM (2010)

Palm (2010)
The point is, HP is built for client/server and other on-premises technology paradigms. It thrived in our SMB community in the SBS 2003 era, as it was a top-of-mind solution for an SBS deployment. People loved HP! But starting a few years ago, it started to look a bit awkward at industry events promoting some legacy pillar server solution messaging. Numerous layoffs, executive management changes and mixed signals (initial tablet dropped; PC business exit/re-entry) have swung the perception meter in our community to ambiguous. As the old saying goes: "Every cloud has its silver lining." I'll deliver the good news from all of this in a moment.
On the services side – HP's best acquisition was EDS in 2008, which instantly made it a player in the services business. Ummm…let's not go there about Autonomy in 2011 LOL.
This brings us to the fast fact check concerning HP. The break-up mirrors the "bad bank" strategy in the Great Recession, used to clear toxic assets off the balance sheet. The two companies are now HP (printers and PCs) and Hewlett-Packard Enterprise (will incorporate HP's current server, storage, networking, software, services, and financing operating segments). The nuts-and-bolts of the friendly divorce are better covered by my friends, The Motley Fool, here).
Not completely sure what the future holds for HP's SMB strategy as it'll be part of the "enterprise group" which is a whole different crowd. Also – I'd offer there will be an extended period of caution in the SMB-area, as my friends and yours seek to avoid making mistakes. You have to remember that a corporate career is a different path from that of an entrepreneur. In general, risk taking is not rewarded at the enterprise level.
I also wonder aloud if HP, which hasn't exhibited an Office 365 strategy, is being disrupted by Office 365. I'd offer the answer is yes. I'll continue to monitor this angle.
Finally – it's the children that are hurt most in a divorce. I've got some great friends inside HP in the server area and they have been extremely supportive over the years to the SMB community. These are good people working inside a big company that is being disrupted. I get that and I'll continue to defend my brethren!
BTW – is there really such a thing as a friendly divorce? Or will this get messy? Can co-parenting work at HP?
Next time I delve into the Symantec breakup.