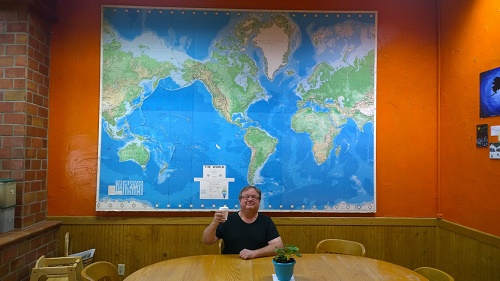 There are a couple of seats left to participate in an innovative pilot program this June. Titled "Working Vacations," the program is akin to a student exchange program for Microsoft Partners and MSPs. The idea is that like-minded professionals from the Microsoft Nordic/Baltic region will be visiting for a one week period, spending a few days with YOU, the Puget Sound partner/MSP. This is by invitation only and we're almost at capacity, so it's essential you raise your hand to say YES!
Highlights
Intention: To engage in an exchange of best business practices between non-competing partners concerning contemporary Microsoft solutions. The program runs June 8-12, 2015.
Five Participation Benefits
Confidential Knowledge Exchange. Partners can share, grow and learn together with respect to efficiently directing partner practices surrounding the Microsoft product stack.
Publicity. Partners will receive out-sized publicity in the Puget Sound (e.g. Puget Sound Business Journal, etc.), national (Channel Pro, Redmond Channel Partner, etc.) and overseas (Microsoft Nordic/Baltic outlets).
Leadership. The habits of successful people include these type of leadership activities.
Community Involvement. Many partners have a commitment to engage and participate in the communities that they reside (both geography and professional groups). This is that goodness opportunity.
Global Relationships. Successful business people think globally, and this is that chance to act on that. More importantly, this is an opportunity to create a reciprocal visit arrangement where the Microsoft Puget Sound Partners could visit the Microsoft Nordic/Baltic Partners the following year. This should be the foundation for life-long relationships.
Commitment
End-to-end, it's a four day commitment where the Microsoft Nordic/Baltic Partner would "visit" the Microsoft Puget Sound Partner in-office from Tuesday June 9-June 12.
Product Focus Area
Office 365

Azure

Dynamics CRM and ERP

Windows 10

Devices (Windows 10)

Windows Server 2003 Migrations
Logistics
SMB Nation and Professional Options to handle logistics and planning.

Microsoft Nordic Baltic Partners to arrive SeaTac airport and stay in hotel near to assigned partners.

Local Microsoft Puget Sound Partners will experience minimal friction.
Costs
Microsoft Nordic/Baltic Partners responsible for air fare, travel and accommodations cost. Also responsible for taxi ride from nearby hotel to partner site and back.

Microsoft Puget Sound Partners = no costs.
Suggested Schedule
Monday (June 8th)
"Microsoft Day"

9am-4pm

Tuesday (June 9th) Partner Site

9am-4pm

Wednesday (June 10th) Partner Site

10am-4pm

Thursday (June 11th) Partner Site

10am-4pm

Friday (June 12th) Partner Site

10am – 4pm

Required: Microsoft Nordic / Baltic Partners

Option: Puget Sound Partners

Working with Owner(s)

Working in Sales/Marketing Area

Working in Service Delivery Area

Working with Owner(s)

Briefings at Microsoft Executive Business Center

Proposed topics/information-sharing

Top Best Practices

Global value chains

Strategy and growth

Differentiation in service

Leadership habits and best practices

Creating a winning culture

Anticipating winds of change, new opportunities, and reframing

Effective performance management

Protecting and growing customer loyalty

Change/Management in downturn markets

Problem-solving sessions

Speeches from Microsoft Executives

Speeches from Community Leaders

Tour Microsoft Campus

5pm – 9pm Celebration Mixer/Dinner!
If you'd like to participate, please contact Harry Brelsford at This email address is being protected from spambots. You need JavaScript enabled to view it. or 206-201-2943 x103