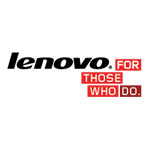 Being part of the analyst and blogger community grants one access to leading thought leaders in our professional community. So I always look forward to a chit-chat with Chris Frey, long-time Lenovo executive. Let's start there.
Up and Not Out
Chris' new position is as VP of the North American Commercial business, overseeing a combination of Channel, SMB and Corporate sales that will simplify Lenovo's relationship with the Channel and better leverage our partners to acquire new customers in the commercial space. Essentially, that is good for us, the SMB Nation community member. Chris is "one of us," who has responsibilities up the entire segment (up through retail, enterprise), but he thinks SMB first.
Earnings
I've surveyed the analyst community and the consensus was that Lenovo once again beat the street. Analysts projected net income of $182.4M, but the real numbers came in at $253M. Understanding that our audience has a limited appetitive for hard core Wall Street stuff, I am going to cop out and link-off to here and here for you to dig deeper.
Server-side
Part of our conversation focused on Lenovo's new strategy called "One Lenovo." It's reflective of Lenovo's acquisition of IBM's x86 server business in October 2014, plus its existing desktop business (and don't forget Smartphones too). My colleague Mark Cox at Channelbuzz.ca covered this extensively in late 2014 here. You can anticipate more messaging on this matter in the next few months, as Lenovo starts its next fiscal year on April 1, 2015.
Also, keep an eye out for how Lenovo handles the Windows Server 2003 (W2k3) end of support opportunity. I talked with Frey about this, and clearly he has a hybrid message in his sights, plus he can certainly benefit from share-shifting. Remember that Lenovo didn't have "servers" during the core life of Windows Server 2003. In a sense, any server sold running Windows Server 2012 R2 replacing Windows Server 2003 is a server gained. Does that make sense? I really enjoyed how Channelnomics covered this story here.
PS – Lenovo shipped its 100 Millionth ThinkPad recently. As a happy ThinkPad (Helix) user myself, my congratulations on a job well done.