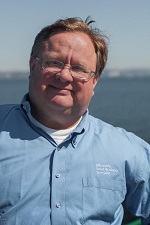 Registration Link: https://www1.gotomeeting.com/register/619730720
Thursday, September 4, 2014
10:00 - 11:00 am PDT 1:00 - 2:00 pm EDT
Learn how to generate incremental revenue while increasing the level of service to your customers with attachedapps. attachedapps offers a powerful yet lightweight solution for SMB customers' biggest pain point of effectively winning, delighting and growing their customer base. A complete offering that no one else provides today, attachedapps are easy to install, "attach" to Office 365 and run on Azure.

In this webinar, we will cover:
• The market opportunity for adding apps to Office 365
• How attachedapps addresses those opportunities
• A demo of attachedapps, including our free and premium, subscription-based apps
• How partners can easily customize the apps and build services revenues around the apps
• How to get started

Join us on Thursday to learn how to start generating more revenue and make your customers happy. The first 25 registrants to sign up will receive a $200 discount on the SMB Nation Fall Conference if you haven't already registered so sign up now!