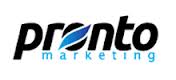 Websites come in so many different layouts and styles that it can be mind-boggling at times. That being said, when you see a poorly organized business website, chances are you don't spend much time considering working with that company.
Here are 5 website mistakes that should always be avoided:
Not tracking web traffic and visitor behavior – Your website is a gold mine of data. If you're not tracking where your traffic is coming from or how visitors behave on your site, you're missing out on a ton of data that can be used to adjust and optimize your strategies.

Missing a clear call to action – Every page needs a goal that helps drive people toward the overall purpose of the website. Take some time to think about what you want visitors to accomplish. Then use clear, visible calls to action that point visitors in the right direction.

Huge blocks of text – In general, website visitors don't read; they skim. Website copywriting should take advantage of this by using short sentences and paragraphs. You can also use headings, bullet points, images and bolded phrases to help make long content more digestible and draw readers' eyes to the most important information.

Thinking that "if you build it, they will come." – Having a website alone isn't enough, you need a marketing plan to draw people in. Building a successful website takes a lot of hard work – SEO, social media, content marketing, email marketing, online advertising and many more channels should be used in conjunction to bring traffic to your site.

Not updating your site for years at a time – Redesigning your website every five years or so means that you spend a lot of time with a website that is embarrassingly outdated. What's even worse is not bothering to update content. Leaving events from 2009 and having the last 'Recent News' article from two years ago is a major turn-off for many visitors. Your business is constantly evolving and growing; your website should do the same.
Sound a bit overwhelming? Don't worry, Pronto is here to help. We've spent years building thousands of websites for MSPs so we know exactly how to avoid these mistakes and put your business on the path to success.