SMB Nation Consulting Services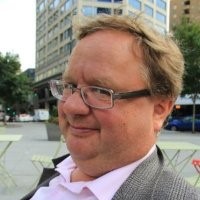 With the amazing SMB Nation "TEAM JENNY" management group in-place, Harry is now available again for management consulting engagements.
Please e-mail Harry at This email address is being protected from spambots. You need JavaScript enabled to view it. for a confidential discovery call to see how he can help solve your problems and challenges.
Philosophy: "I'm interested in engagements where I help solve business problems triggered by the industry-wide disruptions caused by Office 365 and cloud computing. If you are asking 'What do we do now?' and are concerned about pivoting to new business models, I'm your guy! Hire me to help navigate uncharted Office 365 waters. Together we can capitalize on chaos."
Clients: ISVs, OEMs, Vendors, Distributors, Hosters, Sponsors, MSPs
Niche: Office 365 and other technology-based disruption matters
Travel: Yes – Bring Harry to your site.
Services Offered: Defined on a case-by-case basis including advisory services, Go To Market (GTM), workshops, business plans, analysis, project management, training and unique engagement models (including re-orgs). No pre-defined "kits," as this consulting delivery model concerns services where the Office 365 paradigm is being defined and the roadmap is being created.
Not: A marketing kit reseller, business coach, or a checklist-based program.
Approach: With two ears and one mouth, Harry uses those gifts in proper proportion.
Confidentiality and Discretion: Absolutely.
Expertise: Well-connected with the Office 365 team, Harry has worked with Office 365 since the early Business Productivity Online Suite (BPOS) group in 2008. See Harry's extensive professional background at LinkedIn for more information:

www.linkedin.com/in/harryb/

Wins!:

Microsoft Office 365 team support options survey.
ISV product strategy (AttachedApps).
Office 365 focus groups with distributors, MSPs, resellers, ISVs in Australia and Brazil.
Security ISV product position advice vis-à-vis Office 365.
Office 365 lead generation for Office 365 migration ISV.
Produced world's first independent Office 365 conference (Fall 2014).
Launched O365nation.com community portal with curated content and expert analysis.
Advisory services to a niche SPLA Office 365 hoster developing a reseller channel program.
Advisory services to hybrid server OEM on North America market entry strategy
and many more confidential wins!
---
"We engaged Harry to help us define our Office 365 product mix, pricing model and Go To Market strategy.
His efforts have been instrumental
operationally and in our investment decisions. Highly recommended."
- Dave Waldrop, President, AttachedApps
---
"As we moved into phase II of our channel program – to expand across the US – we knew we needed support. We engaged Harry Brelsford to assist in developing the strategy, generating leads and coordinating Baclofen Canada events. We're very satisfied with the results of our engagement. Harry is professional, seasoned and easy to work with. He is always reliable and each milestone has been met."
- Grant Thompson, Solutions Architect, MG Technology Group