App store will work on all Ubuntu systems, whether they are bare-metal or virtualized and support private and public clouds
Story by CHRISTOPHER TOZZI -
Canonical is launching yet another app store for Ubuntu Linux. Unlike its great, late desktop-oriented predecessor, however, this one is focused on the OpenStack cloud, with apps delivered via Juju.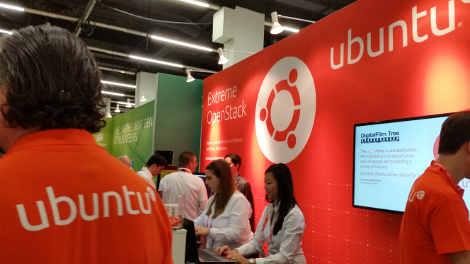 Ubuntu founder and former CEO Mark Shuttleworth announced the new app store at the OpenStack Summit this week in Tokyo. The platform will provide a way for people running Ubuntu-based OpenStack clouds to install cloud applications via Juju and Horizon, the web-based management interface for OpenStack.
The app store will work on all Ubuntu systems, whether they are bare-metal or virtualized. It also supports private and public clouds alike.
This isn't Canonical's first foray into app stores. The company ran a similar system for desktop-based versions of Ubuntu, called the Ubuntu Software Center, for years until announcing last summer it was shutting it down to focus on mobile app delivery for Snappy Ubuntu Core.