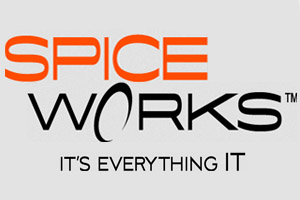 It pros, especially those who provide any measure of tech support to "regular" people, are usually an underappreciated lot. I have a friend who regularly fills her Facebook wall with rants about how stupid "regular" people are and about how they blame her whenever they screw up their technology.
"Of course your keyboard stopped working when you spilled your coffee in it."
"No you didn't delete the Internet."
"It means any key not the any key."
"You utter and complete dolt!"
I made that last one up, but I'm sure she thinks it every day. I'm equally sure it's common throughout the tech support community.
Anyhow, there is some evidence suggesting that IT people, especially tech support, occupy a rung on the social and professional ladder somewhere between Comcast retention reps and lawyers.
That's why several IT focussed companies, including Symantec, Rackspace, Canon and Spiceworks, have been trumpeting SysAdmin Day. In fact, Spiceworks has expanded the concept into a Christmas-like season with a 12 Days of Sysmas concept, complete with daily giveaways and contests.
Founded in 2000 by Ted Kekatos, SysAdmin Day is an annual day of appreciation for IT pros.
"My inspiration for the holiday was a print ad that HP was running showing their new model at the time, an HP LaserJet 4000 printer," Kekatos told Spiceworks in a 2011 interview. "I had just bought several of them. The ad showed a sysadmin sitting in his cube. Outside of his cube was a line of users bringing fruit baskets and flowers. I tore out the ad and showed it to my coworkers. I thought 'Hey this is great! A sysadmin is getting flowers, fruit and wine from his users!' So that was how System Administrator Appreciation Day 1.0 got started."
Kekatos went home and registered the name and put up a simple website picking the last Friday in July because it "seemed like a good day to have a company party with ice cream and cake."
"We're all about IT pros," says Jen Slaski, Exec. Director, Marketing Communications for the Austin, Texas-based Spiceworks, adding that the company which provides networking and solutions for IT staffers has been doing something to celebrate the event every year since it opened its doors in 2006.
This year you can download all kinds of cool SysAdmin Day things from Spiceworks, including: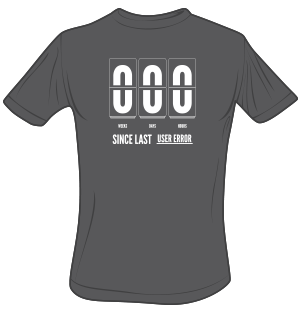 The company also ran a contest for a funny T-shirt (they ordered 250 and had 4000 entries in the first day), is running a streeter called IT Ambush – one of those go-out-and-interview-the-common-man features like Jay Leno used to do (or Rick Mercer's Talking to Americans if you live north of the 49th Parallel) – on itsYouTube channelthat asks those "regular" people what their SysAdmin does for them, and will live stream a special SysAdmin Day edition of its next CTRL+ALT+TECH episode at 10am CDT Friday, July 25th. (You can find out how to tune in here or, if you're in Austin, you can attend in person and be part of the live studio audience. Lunch will be served.)
It's not shocking that Spiceworks has embraced the event so vigorously. Today there are about 5 million IT workers in the Spiceworks network (out of a total of about 15 million sys admins globally), collectively supporting about 104 million workers in 1.8 million companies, and influencing about $570 billion of the global $3.8 trillion IT industry.
The whole thing has been a huge success for the company, which provides networking and management solutions for the IT community. "That's one of the cool things about this," says Slaski. "We came up with the whole concept for our existing users. But now we are getting new people coming into our community and participating. We've also seen other tech vendors jumping on the bandwagon and doing their own promotions around it."
So, to everyone who has provided me with tech support over the years, Happy Sysadmin Day. It's your day so kick back with a beer and put your feet up. But make it a quick one okay? My computer keeps showing me this unhappy face emoticon on a blue screen and a "your computer needs to restart" message: