IBM announced today plans to expand its business solutions capabilities with new industry platforms designed to simplify and accelerate transitions to the cloud.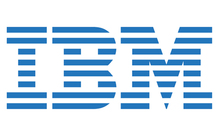 These industry platforms combine multiple cloud business solutions, and the portfolio includes platforms built for personalized learning, insights and customer experiences.
"Our portfolio of cloud business solutions is a recognition of the mandate for speed and time to value, along with the requirement of clients to personalize business solutions to their own processes and culture and deploy them via the cloud," said Sanjay Rishi, IBM Global Business Services, Managing Partner, Cloud Consulting Services. "Our new IBM Cloud Business Innovation Center will help us co-create with our clients, addressing their unique needs with tailored solutions, delivered on the cloud for fast results."
IBM's portfolio is built to address specific verticals and business functions. More information about available solutions can be found here.