It's no secret that providing wireless internet connections is a big deal for consumer businesses. Starbucks has made a lot of money selling overpriced coffee to students, businesspeople and wannabe-J.K. Rowlings because they can get free Wi-Fi by walking through the door.
But simply offering a hotspot connection is not actually as simple as buying an 802.11N router at Best Buy and plugging it in. There are several factors to consider and those factors have left an opportunity for the likes of Cisco Meraki and GoBig to create specialized devices and services that help businesses like restaurants, hotels, boutiques, spas, salons and even golf courses offer secure, reliable and useful WI-FI services to customers.
Today Comcast announced it is getting into the game too, launching a new offering for its Internet customers – the Business Wireless Gateway – that not only delivers Internet connectivity, but does so with the added security of a dual band service that keeps critical back office operations separated from the riff raff.
"Today's 'main street' small businesses want to offer Wi-Fi to their customers to get them in the store and keep them coming back, but concerns can arise from over security and how challenging it will be to set up and maintain a Wi-Fi network," said Matt Davis, director of Consumer and Small Business Telecom Services at IDC in a Comcast statement.
"The Business Wireless Gateway from Comcast Business gives SMBs a single box solution to quickly set up both public and private Wi-Fi, with public access being managed and maintained over the Comcast network. This can alleviate security concerns because customers are not accessing the same Wi-Fi network that your employees are."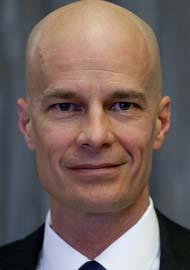 According to John Guillaume, vice president of Product Development, Comcast Business, the new service is targeted at SMBs with as few as three and as many as 100 users, "but anyone buying our high speed Internet product is eligible."
The technology is also scalable with WiFi extenders going on sale later this month to expand the physical coverage area making campus service possible.
Regarding costs, Guillaume said, "The Business Wireless Gateway and Business WiFi are value added services that are included with our most popular Internet speeds – from 16 Mbps to 150Mbps – for no additional cost. We have an existing $9.95 equipment fee for Internet and voice customers and the device is included in that."
So the cost for the basic level of plan, including Comcast Internet with 16 Mbps download and 3 Mbps upload speed for up to three people, is $69.95 per month plus the equipment rental. The new offering will be sold through all of Comcast's direct and indirect channels, so distributors like Synnex (one of Comcast's largest channel partners) will be offering it.
This move isn't a shocking one for Comcast. Like other cable and telecom providers such as Time Warner, Verizon and AT&T, the company has been targeting the SMB segment of the U.S. business communications market – which some analysts value at $20 to $30 billion – for expansion. The company will deploy SIP trunking capabilities by the end of the year, significantly enhancing its VoIP offerings for the larger end of the SMB market (Comcast Business has traditionally focused on small businesses) and potentially to larger enterprises in the future.
Moreover, Comcast Business recently softened the ground by sponsored research by market analyst firm Bredin Research that indicated small businesses got significant ROI , including better customer satisfaction levels and higher sales, from offering free WiFi than they did from other common patron-oriented conveniences.
Key findings:
WiFi is equally or more effective at making patrons feel welcome than other amenities such as magazines (94 percent), community bulletin boards (91 percent), candy (90 percent) or water (86 percent).

Nearly eight in 10 businesses offering WiFi (79 percent) say it helps keep customers happy while they wait. Sixty-five percent report it has encouraged repeat business, and 55 percent say it has brought in new customers.

More than half (55 percent) of businesses providing Wi-Fi believe it has resulted in higher sales per customer visit.
"Many different types of customers – coffee shops, law firms, real estate offices, gyms, libraries and more – want to attract and retain visitors to their location and give employees the tools they need to be more productive. Wi-Fi can be critical on both fronts, and this device can help make that easy to manage," said Guillaume, in a statement.