by Harry Brelsford, CEO, SMB Nation
We've been talking a lot on O365 Nation about the financial and management benefits of moving to Office 365. Simply removing the internal infrastructure costs for Exchange can be a compelling reason for a business of any size to consider Office 365. That said, Office 365 is a service from Microsoft that offers so much more than a way to simplify the management of Exchange.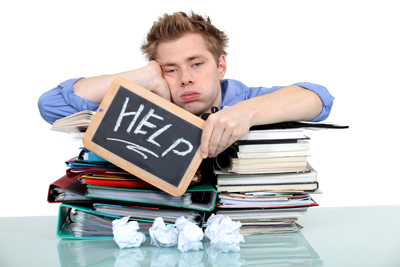 Are you getting the full advantage?
One area that is currently underutilized by many Office 365 subscribers is the included SharePoint Online license. For example, a recent Radicati Group survey found that only 23% of respondents are using SharePoint Online.
SharePoint Online represents a transformational opportunity for many of today's business and you should be taking a careful look at all the opportunities. Maybe you don't have an intranet today or all your internal files are in a file share. Your current Office 365 license allows you to change all this.
So why aren't more people using SharePoint Online?
Radicati states that the "hesitant majority of enterprises that aren't willing to move to [SharePoint Online is] because of user issues, existing architecture and data security."
(Source for above: http://searchcontentmanagement.techtarget.com/news/4500245119/Migrating-to-SharePoint-Online-is-a-tale-of-two-realities )

In some areas these objections are tried and true challenges with SharePoint on-premises for which there is a well-established ecosystem of vendors focused. For example, AvePoint, Cryptzone, and Metalogix are just a few of the vendors focused on data migration, architecture and security problems.
So what about user issues? This is a newer area of focus for the Microsoft ecosystem, but promises to help overcome one of the last real stumbling blocks to better adoption of Office 365 across the enterprise.
Depending on your SharePoint Online needs, there is help for the user experience issues. For example, Beezy offers tools to enhance the collaboration user experience on Microsoft's cloud stack. ShareGate is a vendor with roots in the data and site migration space that is differentiating itself on the SharePoint administrative experience across Office 365. Thirdly, there is Akumina, who is bringing their founders knowledge of the site management and content authoring experience and applying it to a new turn-key Office 365 intranet site that they say you'll be able to use and manage without being a SharePoint expert.
So don't hold back on getting the most out of your Office 365 investment. Just as with SharePoint on-premises, there are several ways you can address some of the most common gaps in what Microsoft delivers out of the box.