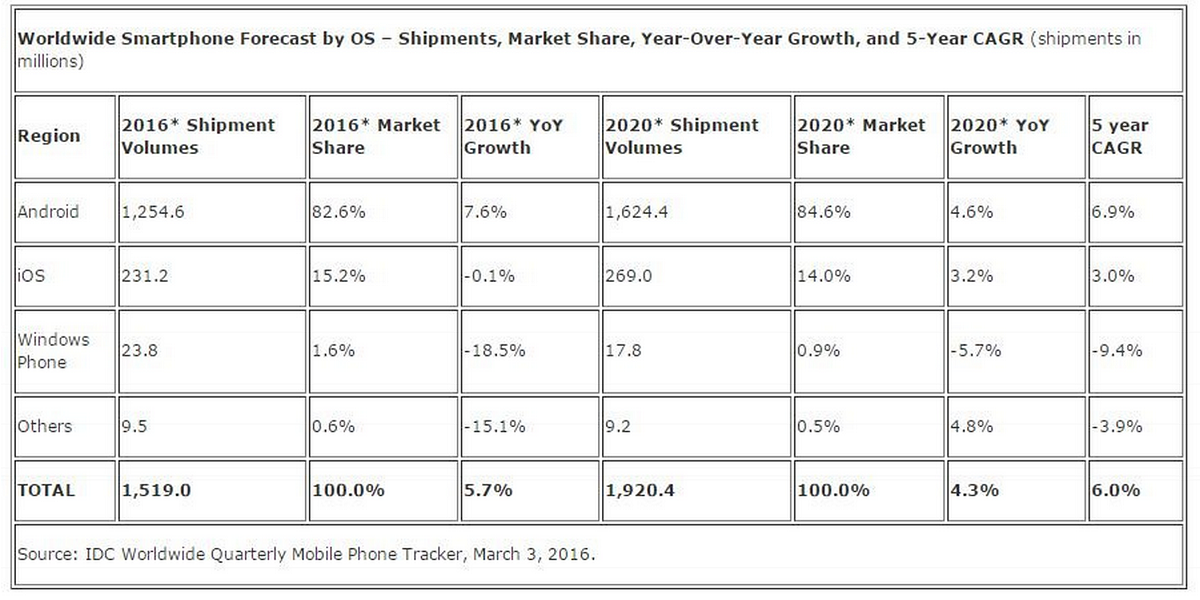 The IDC has always been somewhat optimistic about the future of Windows Phone, but after repeatedly missing predictions by a wide margin the IDC has finally given up on the OS.
The analyst company predicted in December last year that Microsoft would sell 31.3 million Windows Phones in 2015, and 43.6 million by 2019. Unfortunately Microsoft missed even this modest target, hitting only 27.3 million sales in 2015.
As recently as May 2015 IDC still predicted Microsoft would sell more than 100 million Windows Phones by 2019, but now the company has revised its predictions downwards sharply to what is seen above.