Israel-based harmon.ie (pronounced "harmony") announced yesterday at Microsoft Ignite its new channel partner program for the Office 365 community.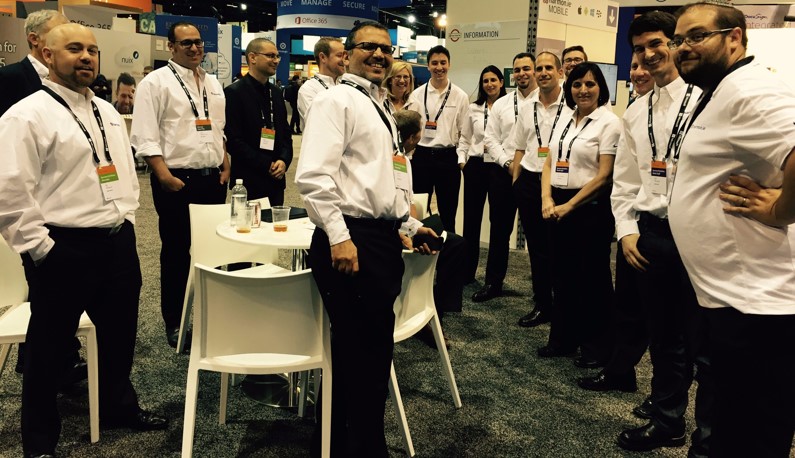 This product essentially brings a single pane of glass to access all Office 365 data stores from Microsoft Outlook or a mobile interface.
I'll blog about my experience using its product another day, as it gives me simple access to SharePoint instead of the dreaded browser interface. Think of the Outlook snap-in as akin to running Microsoft Dynamics CRM from the CRM snap-in in Outlook and tagging/saving every e-mail, etc. More on the functionality later.
Back to the issue at hand. As I learned more in an interview last week before Ignite, I realized harmon.ie is striking a balance between its intellectual property and its community relations.
I also saw a tacit understanding on the continued need for an intermediary between the ISV and the customer. Products such harmon.ie don't install themselves, although the 30-day trial I'm running was an easy install.
The affiliate—or partner—opportunity will add more value on top of Office 365 to better use SharePoint et al. Heck, that's something I can benefit from with my ten-person staff!
"As the adoption of Office 365 accelerates, individual experts and smaller consultancies have an opportunity to play a bigger role in this new 'mobile-first, cloud-first' world," harmon.ie CEO Yaacov Cohen said. "Our Affiliate Partner Program empowers these consultants to have quick and easy access to the harmon.ie collaboration suite of connected apps to help their clients succeed in this new cloud and mobile era."
Office 365 and evolving application technology was discussed last week at the Build Conference by industry professionals including Microsoft CEO Satya Nadella.
"Applications that you build will now be capable of 'showing up' throughout Office so that they do more than any single application on their own," Nadella said.
Translated, this means Office 365 is being viewed as a platform that will have ISVs delivering apps and tools on top of it. Case in point: harmon.ie.
Then, there is the economics of it all. Consultants can quickly obtain a partner ID and then submit purchase orders directly on the partner portal for deals ranging from 15 to 200 users.
All business is sold through harmon.ie, with the referring partner receiving a 15 percent commission upon harmon.ie receiving payment from the customer. For deals involving more than 200 users, Affiliate Partners will work directly with a harmon.ie representative to ensure customer success.
"We are committed to helping companies of any size overcome evolving digital workplace challenges. This is the first of our many partner program enhancements, as we actively cultivate the harmon.ie partner ecosystem in 2015 and help drive this revolution," Cohen said.