GoDaddy is continuing to expand its service footprint for SMBs. Over the past several months the Scottsdale, Ariz.-based company has been rebranding itself and aggressively branching out from its foundation in domains and online presence to add more and more services for SMBs. Today the company unveiled a partnership with Dwolla – a low-cost online payments network – that will help SMBs simplify the invoicing process, replacing the entire invoice/cheque/deposit process with an electronic transaction.
The new service, which is available today, offers GoDaddy's 12 million small business customers an alternative to paper checks or more costly options like PayPal, says Steven Aldrich, GoDaddy Senior VP of Applications.
Paper cheques are still the most prevalent form of payment for SMBs, says Aldrich, adding that cheques introduce a variety of inefficiencies and issues to the process of getting paid that are "less than ideal." To start with they take time, introducing long cash flow lags. Then they cost money in a number of ways – from the cost of the cheques themselves to processing fees that can run to more than $7.00 per transaction to the money you have to pay your accountant/billing department to manually deal with each transaction.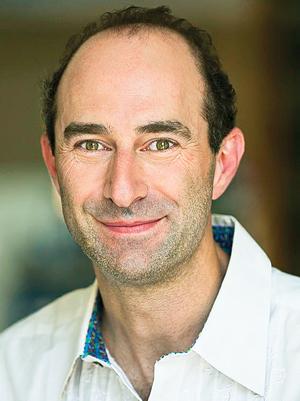 Credit cards or alternative online options like PayPal aren't much better. Credit companies usually take a three percent cut of the invoice, which will be about $33 on the average invoice of $1100. By Comparison, Dwolla charges a flat 25 cents on all transactions over $10.
In the past SMBs could use Dwolla, but it was often necessary for the payee to register for a Dwolla account, making the service cumbersome for thousands of small services businesses like plumbers and IT consultants. Dwolla overcame this last year with e-cheque technology that enabled guests to make one-time or multiple payments to Dwolla users from an existing bank account – the technology underlying the GoDaddy offering. The problem was that the Dwolla user needed to do some coding up front to make it work. GoDaddy has simplified the process and done that coding for them.
"This is not just about traditional ecommerce providers," said Aldrich. "It's about anyone that gets paid by check today. We've found that SMB owners are doing more with the Web and more with their phones. It's all types of transactions, whether it's over the web, or I came to your house to fix your roof. Now all you need is an email address and you can send them your invoice.
"With the Dwolla option, you save the SMB hundreds of dollars. It's also easy, fast and safer for people to move to electronic invoicing and electronic payments."
This is part of a massive strategic evolution for GoDaddy. In January the company unveiled a new brand identity with a new Super Bowl ad featuring Danica Patrick focussed more on customer identity than titillation and announced a relationship with Microsoft to make Office 365 available to its SMB customers. The company is also moving beyond its traditional strength in the digital business world.
Out of an estimated 28 million SMBs in the US, 23 million of them have five or fewer employees. "That is the customer we are targeting," says Aldrich. "Those types of firms want that very easy to use service. They are not accountants or web developers so they need an affordable service and they want it to just work."
To this end GoDaddy no offers a suite of services that deliver four key areas. In addition to its traditional strength in domains and online presence services, the company has been building out its marketing services and business support offerings – including the Dwolla e-cheque services, Office 365 and online bookkeeping.