Your weekly roundup of the IT and channel news you don't want to miss.
Report: cybercrime costs $400B each year and that will only grow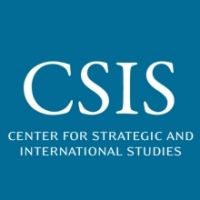 It's another week, so it's time for another Cybercrime study. This time we are being provided with a picture of the actual cost of cyber attacks – $400 billion and as many as 350,000 jobs in the US and Europe. Despite the fact that we seem to be getting this kind of report almost constantly these days, it still makes for compelling – and somewhat chilling – reading. Almost half a trillion dollars is nothing to sneeze at. The report, Net Losses – Estimating the Global Cost of Cybercrime, crunched open-source data about security incidents including corporate network attacks and intellectual property theft, and associated losses and then officials in 18 countries were interviewed to calculate its numbers. Conservatively, annual losses are at least $375 billion, but they could reach as high as $575 billion! The report was conducted by the Center for Strategic and International Studies, a Washington, D.C. think tank and commissioned by Intel Security (formerly McAfee) and includes information about driving factors and security weaknesses. The study also highlights data from Framingham, Mass.-based research firm IDC, which projects a major increase in security spending, including on such elements as digital forensics tools, next-generation firewalls, and identity and access management software. Ironically, the report suggests that such increased spending may be negatively effecting the global economy as companies shift spending from innovation to security. It's well worth reading for anyone in the IT space concerned with providing or provisioning security applications for themselves or clients.
Google to acquire Skybox for $500 Million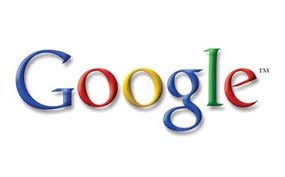 Google announced plans to expand its mapping services with the purchase of satellite image provider Skybox Imaging for $500 million. The Search-engine giant plans to use Skybox to add more accurate imagery to its Google Maps and Google Earth services. "Skybox's satellites will help keep Google Maps accurate with up-to-date imagery," the company said in a statement. "Over time, we also hope that Skybox's team and technology will be able to help improve Internet access and disaster relief—areas Google has long been interested in."
ZyXEL unveils next-gen UTM firewalls for SMBs

ZyXEL launched a new line of Unified Threat Management products. The new products address a couple of major issues the Anahiem, CA-based company says SMBs are running afoul of: The need to maintaining high system throughput, even with security services turned on, and simplifying systems management with a new, easy-to-use interface. The new UTMs improve performance and add an integrated management interface that simplifies security provisioning for both solution providers and their SMB clients. Key features for new UTM series include:
Gigabit throughput with m

ulti-core processer

Redesigned management interface

that consolidates all security policies in a single location to deliver a single point of control for firewall, IDP, anti-virus, content filtering and application control.

Application intelligence i

dentifies, categorizes and controls over 3,000 social, gaming, productivity and other Web applications and behaviors to boost productivity and prevent bandwidth abuse.

An integrated WLAN controller

is integrated with security management to help SMBs set-up a secure WLAN network.

SSL inspection

provides deep packet inspection for SSL traffic
Barracuda releases new Mobile Device Manager for K-12

Barracuda Networks Inc. has launched the Barracuda Mobile Device Manager, a free cloud-based mobile device and application management service designed to simplify management of iOS devices from a centralized console for K-12 educational institutions. "We believe mobile device management is an integral part of this broader security solution, particularly for educational institutions looking to leverage mobile technology in the classroom," said Stephen Pao, GM Security, for the Campbell, CA-based provider of cloud-connected security and storage solutions. The new service allows administrators to:
Set device security policies

including revoke access and device restrictions such as passcode policies and global proxy settings

Deploy and manage applications

including other Barracuda mobile applications such as Safe Browser, Copy, and SignNow to enforce browsing policies, to help improve workflow between teachers and students, and manage the document signing process for parents

Remotely manage and monitor mobile devices
Mobile Device Manager is a free add-on for existing Barracuda customers and can be accessed through the Barracuda Cloud Control portal.
GFI Software adds Integrated Remote Access and Control to GFI Cloud
GFI Software has expanded its GFI Cloud Suite IT platform for SMBs with remote control and access capabilities. GFI Cloud is designed to provide IT administrators with the ability to manage and secure servers, workstations, laptops, and mobile devices from a single Web-based interface. Pricing for Remote Control for GFI Cloud starts at $24 per computer, per year. Multi-year and service bundle discounts are available. To learn more visit http://www.gficloud.com/. To sign up for a free 30-day trial, go to https://signup.gficloud.com.
Intronis launches new BDR platform with fixed-fee pricing, partner resources

Intronis was especially busy last week, announcing a new platform, fixed-fee pricing model and the availability of new partner support resources. First, the cloud backup and data recovery vendor launched its new Intronis ECHOplatform – offering a single solution for data recovery and cloud backup, while folding a range of existing services under the new platform for simplified delivery, including: imaging, VMware and Hyper-V, SQL and Exchange backup, BMR, and file sync and share. Intronis then announced it was reengineering its pricing model for cloud backup storage. Under the new Intronis U2 Plan partners will pay a monthly flat fee for unlimited cloud storage for all their clients rather than paying by the Gigabyte. Finally, Intronis announced the release of a new Partner Toolkit which will provide the channel with marketing materials, sales tips, and technical content such as onboarding instructions.
Israeli startup SiSense Raises $30 million, to launch channel program

Big data analytics startup SiSense says it's planning to invest a portion of the $30 million it just received in Series C financing to build a channel program and accelerate its go-to-market. SiSense develops business analytics, reporting and dashboard software that enables nontechnical staffers to combine, analyse and visualize data from multiple sources. The company, which added the ability to analyse data from mobile devices with the launch of SiSense 5 in February, is one of several next-gen analytics developers (including Tableau Software and QlikTech) looking to take a piece of the big data market away from established giants like SAP's Business Objects and IBM's Cognos. According to the company, which is based in Tel Aviv, Israel and opened a US sales HQ in New York, it is looking to recruit a channel management team and launch a full channel partner program complete with partner training, a formal pricing plan, and sales and marketing resources. Several ISVs are already designing SiSense products into their offerings.
VMware makes NSX software-defined networking tech available to the channel
Palo Alto, CA-based VMware has added its NSX software-defined networking technology to its general price list, making it available for resale through the company's channel partners. NSX was initially released last November, but VMware restricted sales to a specially trained internal sales team but the company is now looking for the channel's help to compete with Cisco for marketshare. NSX can be sold with either perpetual or term licenses. List pricing for a perpetual license starts at $5,996 per CPU, while a term license starts at $34 per virtual machine per month. VMware also is offering volume discounts for the technology. So far, VMware has around 10 partners selling NSX through an early adopter program launched in February. Channel partners can expect VMware to launch a new channel program competency for NSX at VMworld in August, which will establish the requirements for partners that want to resell the technology. Cisco, which takes a hardware based approach to its SDN technology, has started actively bashing VMware and it's software-based NSX – possibly prompting VMware's move as the company needs the push NSX from early-adopter phase to general market availability in short order to keep up.
DLT Solutions releases new procurement tool for government customers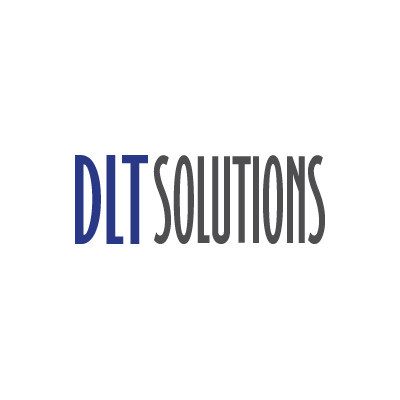 DLT Solutions, an integrator focussed on the federal government market, launched of DLT Cloud Navigator, a new cloud solution designed to help public sector client procure products and services. According to Rick Marcotte, president and CEO of DLT, "The goal is to help (federal government clients) develop a practical cloud strategy." The new offering is built on products and services from a number of DLT partners, including Oracle, Red Hat and Amazon, and folds in procurement support for various government procurement processes. Users will also have access to a new managed services offering, architectural support, and pay-as-you-go billing. Marcotte added that he expects government investments in cloud – which are slow now as IT spending is trending downwards across the fed – to grow significantly over the next five years as departments try to lower costs.
Nimble Storage releases new hybrid array, flash expansion shelf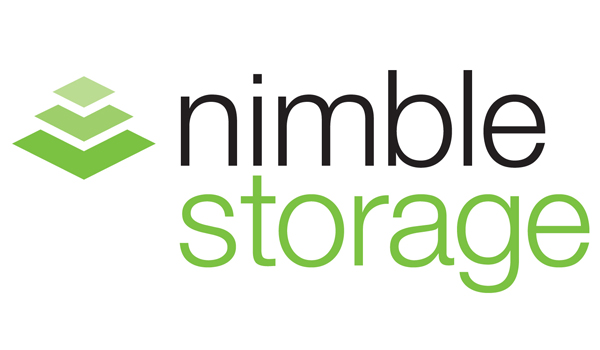 San Jose, Calif.-based Nimble Storagereleased a new enterprise model hybrid disk and its first-ever all-flash storage expansion shelves. The new CS700 hybrid array and flash shelves are part of the company's Adaptive Flash management platform and are aimed at meeting end user needs for both storage capacity and performance in the data center. According to the company, most current offerings focus on one or the other, leaving a meaningful market opportunity. The CS700 hybrid array has the same form factor as the company's CS200 and CS400 arrays and is configurable with 12 hard drives and four SSDs to provide more than 125,000 IOPS of performance in a single node. The new all-flash expansion shelves ship with up to 12.8 TB of SSD memory. When combined with the CS700's 3.2 TB of flash, each CS700 node delivers as much as 16 TB of flash storage. The solution is managed through the Nimble Storage Adaptive Flash management platform, which is built on the company's CASL file system and its InfoSight cloud-based management and support tool.