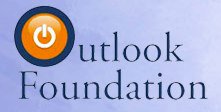 SMB Nation announced today that it has partnered with Outlook Foundation on the "Drag It, Drop It, Delete It," Campaign for the SMB Nation 11th Annual Fall Conference to be held Thursday, Oct. 10-Saturday, Oct. 12 at the Rio Conference Center in Las Vegas.
The campaign is designed to benefit Outlook Foundation's mission of providing donated computers, which are then refurbished and reallocated to under-resourced children, siblings separated in foster care, and deploying members of the military. SMB Nation is encouraging potential fall conference attendees to participate in the campaign by bringing a used computer for donation to the event. As a way of saying thanks, SMB Nation will then, in return, offer attendees donating their computers a discounted rate of $99 for the entire three-day conference.
"We are looking forward to the possibilities that this partnership will bring forward for Outlook Foundation by encouraging SMB Nation Fall Conference attendees to donate their computers to help to ensure that all children will have the same opportunities in education, and to siblings in foster care and military personnel being deployed so that we can help bridge the communication gap with their families that they would otherwise face," said Sharon Fry, Executive Director, Outlook Foundation.
By participating in the "Drag It, Drop It, Delete It," campaign, SMB Nation Fall Conference attendees will be lending a hand to under-resourced children who normally would not have the opportunity to utilize computers. In addition, the program benefits siblings separated in foster care and deploying members of the military who are not able to physically see their loved ones for sometimes months on end. By being able to have access to computer, it makes communicating just a little easier during these separations.
"We are delighted to once again partner with Outlook Foundation on such a worthy and unique cause," said Harry Brelsford, Founder and Chairman, SMB Nation. "As someone who is an advocate for promoting technology and family, we at SMB Nation are more than excited to be working with Outlook Foundation on this important campaign, and we encourage this year's fall conference attendees to show their support by donating their gently used computers to benefit under-privileged kids, foster kids, and our nation's active military."
For more information on this campaign and to make a donation, visit Outlook Foundation Web site. Click here to learn more about the SMB Nation Fall Conference.