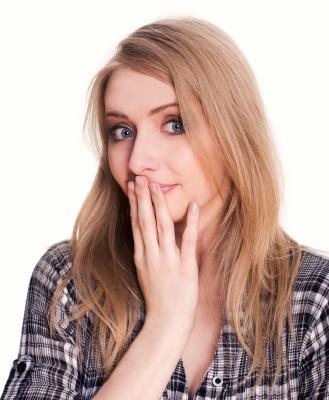 Here we go again! As I do each week, I am really enjoying bringing our readers a quick round-up of the blog coverage I didn't manage to get to during the week prior.
In addition, here at SMB Nation, we are already gearing up for our annual fall event to be held Oct. 10-12 in Las Vegas at the Rio! We have been hard at work designing a brand new Web site specifically for this event, which you must check out today: http://fall.smbnation.com/. For additional information on the new Web site, our cool XP Migrations video produced by Bigger Brains, and our fall conference, check out our blog post here.
Speaking of live events, our own Chris Bangs is out and about in Orlando, FL, this week at CompTIA's ChannelCon event. If you are attending, make sure you stop by the SMB Nation booth to say hi to Chris, who will be able to provide more information about our fall conference and recently launched SMB Nation Peer Groups.
Please take some time to peruse a few snippets of information that we didn't get a chance to bring you last week….let us also know if there was something we might have missed, which is not mentioned in this entry…because as you know…we love news!
1.) Cisco Announces Agreement to Acquire Sourcefire: Cisco and Sourcefire last week announced a definitive agreement for Cisco to acquire Sourcefire, a provider of cybersecurity solutions. Cisco and Sourcefire will combine their products, technologies and research teams to provide continuous and pervasive advanced threat protection across the entire attack continuum – before, during and after an attack – and from any device to any cloud.

The acquisition of Sourcefire adds a team with deep security DNA to Cisco and will accelerate delivery of Cisco's security strategy of defending, discovering, and remediating advanced threats. With world-class research teams, increased intelligence and expanded threat protection, customers will benefit from continuous security in more places across the network.
Under the terms of the agreement, Cisco will pay $76 per share in cash in exchange for each share of Sourcefire and assume outstanding equity awards for an aggregate purchase price of approximately $2.7 billion, including retention-based incentives. The acquisition has been approved by the board of directors of each company.

2.) Trend Micro Enhances Channel Program with Deal Registration, Improved Engagement: Trend Micro announced channel program enhancements to streamline access to the Trend Micro Cloud and Data Center Security solution.
With an initial focus on Trend Micro Deep Security, program updates include improvements to the Deal Registration and Specialization Programs, as well as a new On-Demand Marketing platform that will help partners improve sales and strengthen revenue streams. Deep Security provides mid-market companies with enterprise-grade technology to guard against data breaches and business disruptions for physical, virtual and cloud servers.

As part of the Trend Micro Cloud and Data Center Security Solution, Deep Security's innovative technology has been broadly adopted among large global enterprises and is well suited to meet the same physical, virtualized and cloud security needs of the mid-market. The platform utilizes agentless and agent-based protection to automatically secure virtual servers and desktops, as well as private and public clouds.
This all-in-one solution integrates anti-malware, web reputation and firewall in addition to intrusion prevention, integrity monitoring and log inspection to protect mission-critical applications and data. Deep Security enables organizations to virtually patch critical systems, proactively identifying and eliminating vulnerabilities before they can be compromised. It also helps organizations comply with key regulatory requirements, including PCE DSS 2.0, HIPAA, FISMA/NIST, NERC and SAS 70.

3.) Fujitsu adds IT Management as a Service to its Global Cloud Portfolio: Fujitsu has now completed its international rollout of its ITMaaS offering, which incorporates innovative monitoring and service desk solutions from CA Technologies into the comprehensive Fujitsu Cloud portfolio. Via a network of data centers around the world, the company delivers Infrastructure as a Service (IaaS) – including virtual ICT infrastructure, such as servers and storage – and provides enterprise customers and ISVs with reliable, cost-efficient on-demand access to configurable ICT resources.
Fujitsu has integrated CA Nimsoft Monitor and CA Nimsoft Service Desk solutions into its portfolio to be delivered from Fujitsu Cloud IaaS Trusted Public S5, previously known as the Fujitsu Global Cloud Platform.
Fujitsu Service Desk as a Service provides a comprehensive SaaS-based IT service-management solution. The solution comes with built-in ITIL1-based best practices and action-based workflows for managing, coordinating and optimizing all aspects of service delivery. Fujitsu Service Desk as a Service eliminates labor-intensive coding by rapid configuration, tailored to meet specific business needs, both faster and at lower cost.
4.) Rep. Honda Convenes First Meeting of Silicon Valley STEM Advisory Board: At the campus of high-tech manufacturing supplier Applied Materials last week, Rep. Mike Honda (D-Calif.) convened the first meeting of his newly formed STEM Advisory Board. The group will meet quarterly to advance STEM (Science-Technology-Engineering-Math) school programs throughout the country to ensure that the children of today have the educational background to become the tech innovators of tomorrow.

The board comprises experts from the education sector – including the presidents of San Jose State University and De Anza College – as well non-profit board members and executives from Intel, IBM, Apple, Cisco Systems, and other tech firms. White House Deputy Director of Science and Technology Policy Tom Kalil gave the keynote speech at the launch event.

Over 40 members of the advisory board attended the kickoff. Rep. Honda has been the leader in advancing STEM education in Congress, having introduced the STEM Innovation Networks Act earlier this month, which aims to create public-private partnerships that fund science and math programs across the country.
5.) Tech Data Launches Systems & Peripherals Division: Tech Data Corporation announced the launch of its new Systems & PeripheralsIT ("S&P") product division, bringing together offerings from its core vendor partners to build brands and solutions for its reseller customers.
With a theme of "Complete. Not Complex.," the S&P division gives solution providers dedicated support and resources to help navigate the products, programs, and growth opportunities that exist in the IT channel. Combining Tech Data's former Client Systems and Peripherals businesses, the new division will be led by Wendy Maurer-Linsky, whose new title of vice president, Product Marketing, Systems & Peripherals, reflects her increased scope of responsibility.