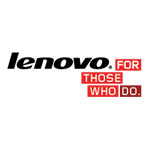 Yesterday, Lenovo announced a new series of Android tablets designed to meet a wide range of user needs. The three-tablet portfolio features devices for beginner and experienced tablet users and is expected to be available in Q2 2013.
All tablets announced yesterday come equipped with Lenovo's Mobile Access, a service that provides out-of-the-box connectivity with Lenovo as the data plan carrier. At the end of the initial plan, users will be prompted via their tablet panel to either renew through Lenovo or select a different service.
The three new Lenovo Android tablets announced yesterday include:
A1000: A tablet designed for first-time tablet buyers. This device features a seven-inch screen, improved audio for music and movies, 16GB of on-board storage and a 1.2GHz dual-core processor.

A3000: This tablet is designed for photo-sharing, web browsing and gaming. It has a seven-inch screen with 1024X600 resolution, 1.2GHz quad-core processor and up to 64 GB (with external micro SD card) storage capacity.

S6000: Lenovo has named this device the Mobile "Home Entertainment" Center tablet. It has a ten-inch screen, a micro HDMI port, digital microphone, MTK 8389/8125 1.2 GHz quad-core processor and up to 8 hours of battery life.
"Lenovo's latest Android tablet family is designed to meet the demands of a wide range of customers, particularly young, active users who are always on the go, and have adopted the seven-inch form factor as their own. With these latest additions to our tablet portfolio, we've created devices that address these customers' needs, as well as devices for more demanding gamers and multimedia users," said Chen Wenhui, Vice President Lenovo and GM Mobile BU, in a press release yesterday.
More information about these devices will be available in Q2 2013.