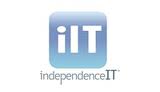 Earlier today, independenceIT announced that they have integrated their Cloud Workspace Suite with ConnectWise. iIT's Cloud Workspace Suite is designed specifically for MSPs, VARs and ISVs.
"As a former MSP, I know how important it is to have your mission critical tools integrate with your PSA, so we're very excited about offering ConnectWise and iIT partners the convenience of managing tickets for cloud and on premise deployments, all from the tool they use most - ConnectWise," said Jim Lippie, CEO of independenceIT.
In particular, the iIT Cloud Workspace Suite allows MSPs to deploy and manage desktop and application virtualization to their clients. For more information, please visit the site here.