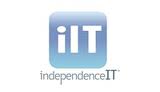 This morning, independenceIT and N-able Technologies announced that they have entered into a new strategic and technological agreement. Under this agreement, the two companies will work to foster education and complete technology integrations.
In particular, the two organizations will work to train and educate N-able's MSP partners on how to build a fixed-fee offering that supports hybrid solutions. JP Jauvin, COO at N-able Technologies, spoke more about this part of the program in a press release today: "Cloud-based technologies are growing exponentially and challenging MSPs to adapt their IT services delivery model to embrace cloud services and more advanced solutions including mobile and virtualized IT solutions. By working together with iIT, we are formally extending our business acumen and partner development services to include best practices around cloud services marketing, sales, deployment and management."
The second half of the new alliance will allow for two of independenceIT's suites, specifically, nPanel and CloudWorkspace to integrate into N-able's Automation Manager solution.