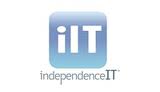 Today, independenceIT announced that they have entered into an integration agreement with Autotask to bring two of their solutions deeper into the channel. The announced integration will allow MSPs to more easily manage and deploy cloud services.
In particular, independenceIT plans to make their nPanel and Cloud Workspace Suite available to Autotask clients. The nPanel solution is a platform through which MSPs can monitor and provision multiple products from a single dashboard, while the Cloud Workspace Suite is a cloud management and virtual desktop platform. These solutions will allow MSPs to smoothly transfer tickets to and from their Autotask system.
Jim Lippie, Executive Vice President of Business Development at independenceIT, spoke about the announced integration in a press release today: "Our integration with Autotask perfectly showcases the companies' shared commitment to enabling MSP success through the elimination of the administrative and technological barriers of managing cloud deployments. We believe it is imperative for service providers to transition to the cloud now to enable future success. Autotask's iIT integration greatly simplifies this process through intuitive, automated tools that create opportunities to grow revenues and maintain an edge in today's competitive business environment."
The two companies will host a joint webinar on Tuesday, April 2 from 10:00 am – 11:00 am PDT. To learn more, please visit the site here.